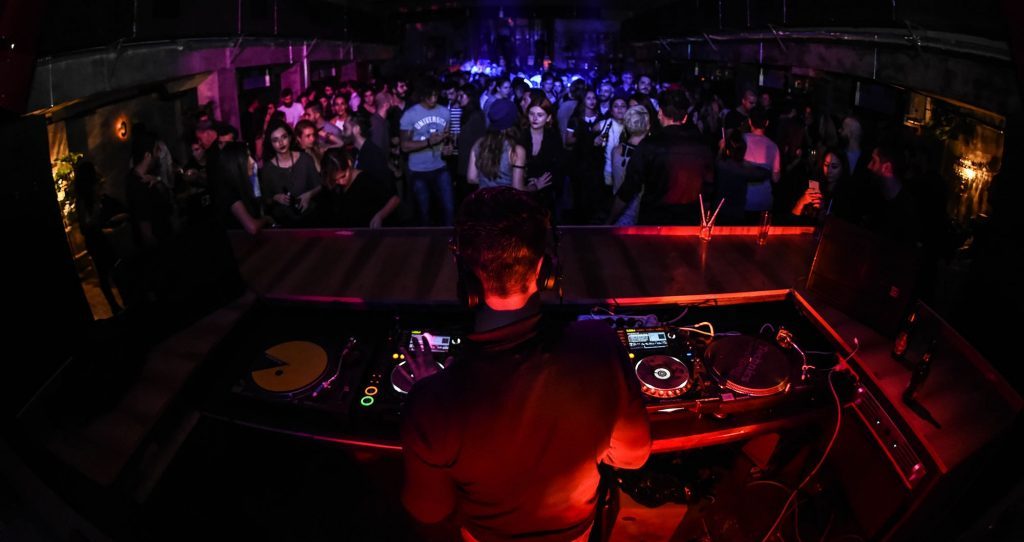 Even though the once notorious bars and nightclubs around Istiklal Street are no more, Istanbul's nightlife has adapted itself to new neighborhoods where excellent cocktails are accompanied by thumping DJ music. Check out the best bars and nightclubs where locals hang out until the wee hours on weekends.
Alexandra
The upscale waterfront neighborhood of Arnavutköy, known for its Ottoman-era mansions, has become one of the most popular places to go for nightlife. After an amazing meal at one of the many Bosphorus-facing fish restaurants, head to Alexandra, one of the area's best cocktail bars with DJ performances on the weekends and some of the city's coolest locals hanging out outside with drinks in hand.
Alexandra, Arnavutköy Mahallesi, Bebek Arnavutköy Cd No:50, 34345 Beşiktaş, Istanbul, Turkey, +90 212 287 58 48
Efendi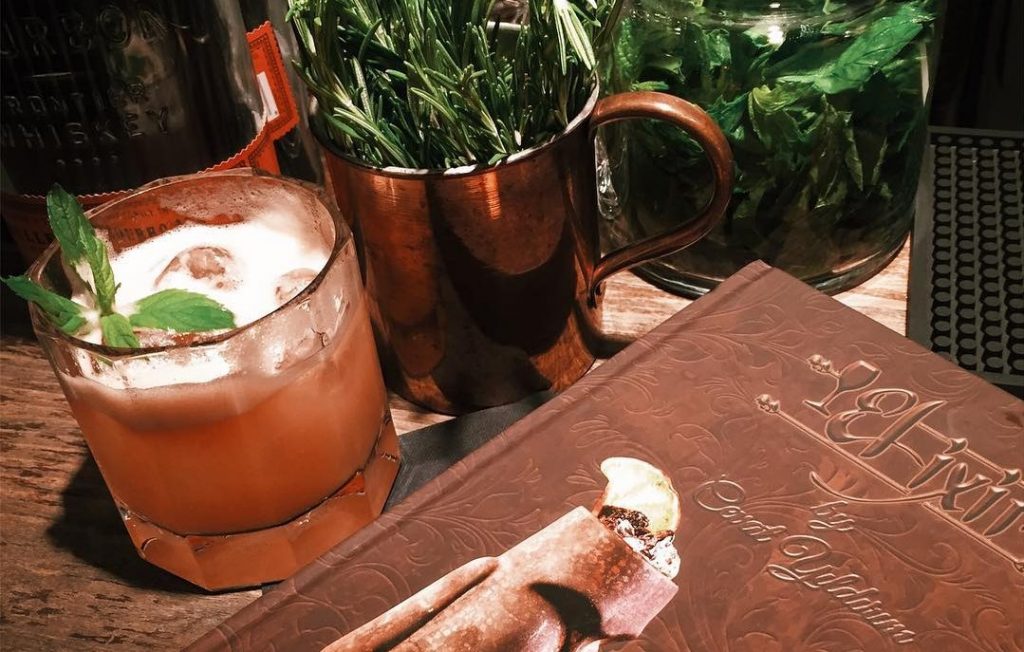 Ever since Efendi opened, it has become quite the neighborhood bar frequented by cool locals almost every evening of the week. Experimental cocktails with an herby touch, a vintage-cool decorative aesthetic, and funky music all come together for an excellent bar experience in the heart of the upscale Nişantaşı neighborhood.
Efendi, Teşvikiye, Hacı Emin Efendi Sk. No:28, 34365 Şişli, Istanbul, Turkey
Arkaoda
Certainly one of the best nightlife venues on the Asian side, Arkaoda is a favorite among the laid-back bohemian/hipster Kadıköy locals who like to dance to live music inside or have a cigarette and a beer in the back garden. Make sure to check out Arkaoda's monthly events for some great DJ performances and live music.
Arkaoda, Caferağa Mahallesi, Kadife Sok. No:18 D:1, 34710 Kadıköy, Istanbul, Turkey, +90 216 418 02 77
Finn Karaköy
One of the newer additions to the ever-growing Karaköy neighborhood, Finn Karaköy is known for its cool interior as well as its award-winning bartender and owner. A menu of specially selected craft cocktails, DJ performances Friday and Saturday nights, and plenty of delicious side dishes make Finn an excellent spot to party in Istanbul.
Finn Karaköy, Süleymaniye Mahallesi, B, Necatibey Cd. No:8, 34425,  Karaköy, Istanbul, Turkey, +90 530 946 08 88
Mini Müzikhol
More of a nightlife institution than a mere venue, Mini Müzikhol is the place everyone heads to when all the other spots are starting to close. Mini, which is open until the morning, is always packed with a lively crowd that dances wildly to some of the city's best electronic music.
Mini Müzikhol, Cihangir Mahallesi, Soğancı Sk No:1, 34433 Beyoğlu, Istanbul, Turkey, +90 212 245 19 96
Mitte
Named after the popular Berlin district, Mitte is another prime destination in the Karaköy neighborhood, where the cool kids like to sip on cocktails in a sleek setting. Many come to have dinner at Mitte and then continue on to the bar as the DJ music starts thumping at around 11 pm.
Mitte, Kemankeş Mah, Necatibey Cd. 66/A, 34425 Beyoğlu, Istanbul, Turkey, +90 212 945 07 39
Suma Beach
In the summer, everyone in Istanbul looks forward to the raging parties at Suma Beach. Located a bit outside the city right on the beach, many spend the day swimming and relaxing and then head to the club in the forest where DJs play until the sun comes out.
Suma Beach, Gümüşdere Mahallesi, Boğaziçi Kampüs Yolu No:1/A, 34450 Sarıyer, Istanbul, Turkey, +90 533 130 53 73
Luzia
The Istanbul branch of Luzia Kreuzberg has the same vintage cool charm, including a statue of a lion right in the entrance. During the day, Luzia is a great place for coffee, while in the evening, the bar upstairs prepares some excellent craft cocktails in a disco-like setting with plenty of romantic corners.
Luzia, Arnavutköy Mahallesi, Bebek Arnavutköy Cd No:64, 34345 Beşiktaş, Istanbul, Turkey, +90 530 076 28 62
Klein
Continuing the tradition of cool nightlife venues with German names, Klein is a serious nightclub where people wait in line only to enter the dimly lit and loud interior to dance without restraint. Some have even gone as far as calling Klein the Berghain of Istanbul.
Klein, Ergenekon Mahallesi, Harbiye Cumhuriyet Cd. No:4, Cebel Topu Sk., 34373 Şişli, Istanbul, Turkey, +90 212 291 84 40
Lucca
One of the few restaurant/bars that has maintained its cool status for years, Lucca is the place to see Istanbul's high society having a good time. There's always a few luxury cars parked outside this venue where cocktails and loud DJ music make for excellent nights with the beautiful people.
Lucca, Bebek Mh., Cevdet Paşa Cd 51/A, 34342 Sariyer, Istanbul, Turkey, +90 212 257 12 55