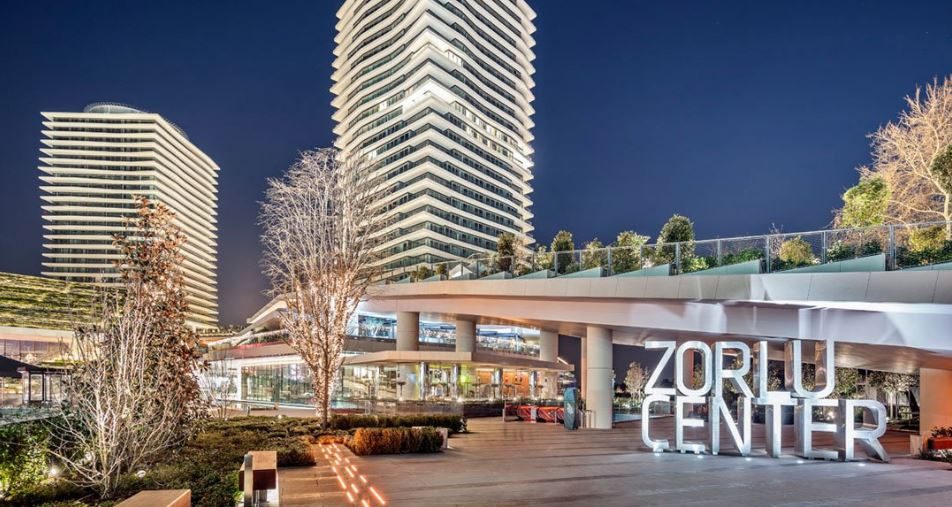 Zorlu is the newest addition to Istanbul's shopping mall scene. It is built on 105.000 m² of land, including a 10.000 m² main court. There is also a second court of 12.000 m², and a leasable area of 70.000 m², home to about 180 stores.
Zorlu Shopping Mall put the focus on gourmet, with shops and restaurants such as Eataly, Jamie Oliver's Italian, Tom's Kitchen and Morini, as well as local restaurants such as Köşebaşı, Günaydın, Far East and Welldone.
Address: Zorlu Center, Beşiktaş – Istanbul
www.zorlucenter.com
In order to make the most use of the valuable land, most of the recently built shopping centers are combined with at least two towers for residencial and/or office purposes. Therefore, most of them have this majestic look.