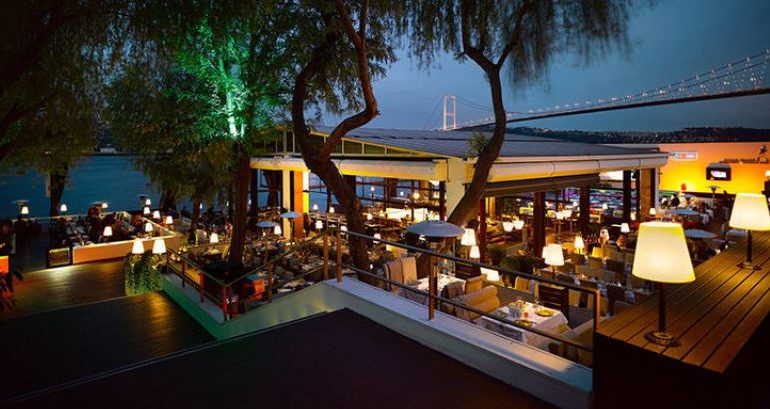 An elite ambience, with a picturesque view of Istanbul located by the Bosphorus with a combination of six restaurants and 3 bars, open between 6 p.m. and 4 a.m. Sortie is one of the best escape places to relax and have fun.
Sortie, means 'Exit' in French, is a great place to let it all hang out. 'Togetherness' is the key word in our 3500-square meter venue. Since 2012 we began to serve 12 months of the year and host 7 restaurants that represent distinguished examples of the world cuisine. Sortie Club offers the latest trends in the world of entertainment to you at the same time, Dj Tarık SARUL's the coordination of the music continues to entertain for 12 months.
Having one of the most spectacular view of the world Sortie enjoys to provide a biggest venue that you can enjoy every hour of the day, spend a good time, host your foreign visitors, fully enjoy your special occasions and making the most of entertainment and modernity.
Address: 141 Muallim Naci caddesi Kuruçeşme Ortaköy
Telephone: +90 212 327 85 85