First of all, can you mention about yourselves?
I was born in Ankara in 1969, I graduated from Cizmecioglu Primary School, TED Ankara College, ITU Faculty of Electrical and Electronics, Department of Electricity. I still continue my post-graduate education in Bahcesehir University, Department of Cinema and Television, which is at thesis stage. Personally, I preoccupy, watch and read Documentary Photography. How lucky I am that my photographs have reach a huge audience in group and personal exhibitions, have deserved many prestigious awards and published. I was also included in 90 photographers, 90 Istanbul albums of National Geographic with the occasion of its 9th year in Turkey in 2010. I became SONY Turkey brand ambassador in 2013, and SONY Europe brand ambassador in 2018. Now, I give photography lessons in Fototrek & Istanbul Hatirasi Fotograf Merkezi (Photography Center) of which one of the founders is me, I shoot in a wide range of commercial photographs from fashion to architecture, and I develop my personal projects.
I know it is classical, but how did you met with photography? Is there anyone you are inspired by or you pattern yourselves on in terms of photography?
I met with photography in 1992 with "the photograph that I don't love at all) at photomarathon of IFSAK thanks to my girlfriend who was a student in Faculty of Law. Photographs would be shot in three subjects (old houses of Istanbul, district bazaars of Istanbul and railway stations of Istanbul) for two days on Saturday and Sunday, we had a film spool (total 36 marked squares) and a very bad camera. What is worse I did not love photography at all. We shot old houses and a district bazaar on Saturday, I remember we had lots of fun. It was raining cats and dogs on Sunday, and we were at Haydarpasa railway station. When a commuter train machinist who had pity on us took us in the locomotive (I am paying my respects here even I do not remember his name), my world wholly changed. Camera turned into a passport that does not require visa which enables me to enter anywhere, I have grabbed on to my camera since then.
At first, my only guide is curiosity, an interest in a toy that I enjoy playing with. So, I did not need to take somebody as example, I set, ruined, and reset my own game. However, as I progressed, I had to skip to another dimension to know what and how others did and learn how to improve my own world. I met with the works of many successful photographers such as Ara Guler, Rodcenko, Kertesz, Saudek, Abbas, Cappa, and Bresson in this way, I am still trying to follow the works of many new and former photographers. Briefly, I was not impressed by anything, I was impressed by anything (photograph, music, painting, sculpture, graphic, architecture, book, street).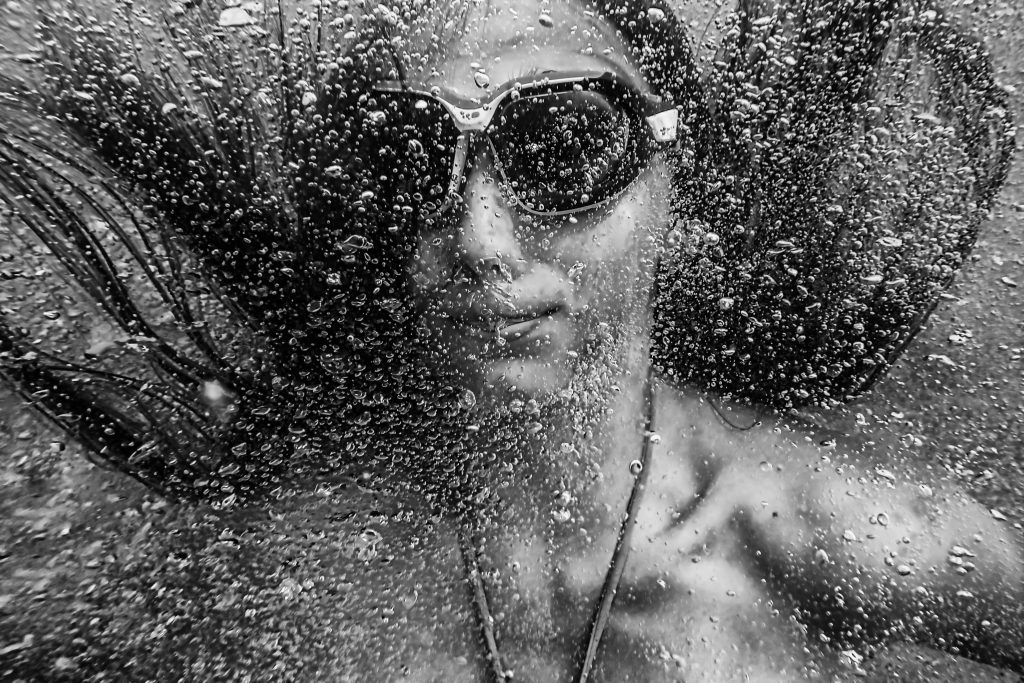 Was focusing on documentary photography your choice?
I can say that nothing else was possible for me. Since shooting something in which life, especially human does not exist does not excite me, there is not any other choice for me other than documentary photography.
May public awareness be created with documentary photography?
It is impossible to give this questions an extreme answer as yes, or no. There are examples of photography that create awareness in the history, which is independent from its photographer; for example Saigon Execution_1968_Eddie Adam's photograph. However, the number of examples that photographs create awareness is a small number against hundred thousands of images which are published to draw attention to a topic, but did not inspire at all (even it make the sense of humans deaf and blind). If we make this discussion on the power of photography, there are many factors that create public awareness and all of them must come together, what sets the fire at last may be a single photograph. This may be writing, a discourse, or a poet. The power does not only belong to photograph. Even if they are down on their luck, news/document photographers (at least most of them who are do-gooders) continue to make the best of them in order to make this world a better place.
Is documentary photography weak against cinema and televisions in our century that is the era of communication?
In this era of communication, I think television/broadcasting is dead due its structure. In return, viral videos and photography have risen thanks to internet and media such as Instagram. And I think documentary photography is not among those much. Today, the impact of documentary photography (an impact as in its golden ages between 40s – 80s) is so low due to the pressure of dominant ideologies and majority number of devious photographs published as document photograph, correspondingly loss of trust.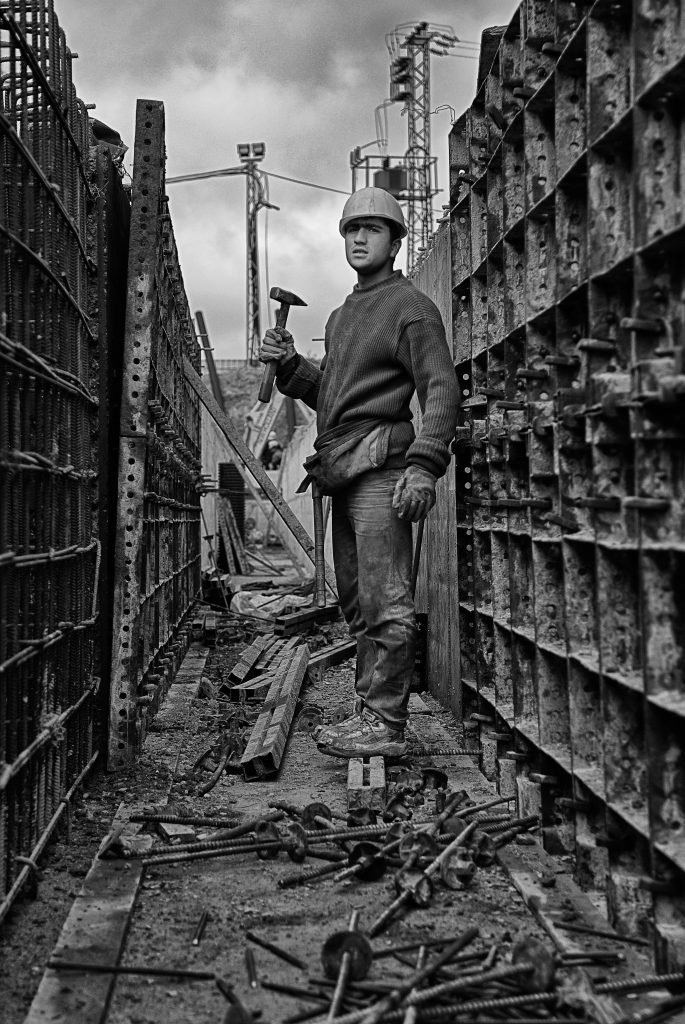 Can you briefly mention about your photographic style and projects?
I love doing long-term and human-oriented works, but I think all of them are related to me, are fed from my fields of interest. I cannot stand what I do not enjoy. Now, I have projects Sahi (Cİ) (Genuine) and Umudun Sehri (City of Hope) waiting for source for exhibition and book. I still continue the project Katilarin Sivi Icerisindeki Halleri (State of Solids in Liquid) that I am working on and one named Mutemmim Cuz-Butunun Ayrilmaz Parcasi (Inseparable Part) a part of which has been shot, but is still at the beginning stage.
You have participate in many group and personal exhibitions, give courses on photography in many workshops and continue to provide education in this field. Can you mention about these?
We share our experiences related to photography under the roof of two important and long-established photograph institutions that we merged (with Cenk Gencdis) as Fototrek & Istanbul Hatirasi Fotograf Merkezi. Photograph experts other than us make various presentations and aim to enable the photograph lovers to gain new perspectives.
It is possible to be interested in photography both professionally, and amateurishly. What must two groups undertake while producing or consuming photograph, which points must they consider so that they can produce something without falling into a trap?
I am one of those who think the action/discourse 'be interested in' is misunderstood. Today, the term 'be interested in photography' is used only as looking at a photograph and sharing it on social media. However, the term 'be interested in' is about curiosity and research. Looking does not mean being interested in. That is why the difference between looking/seeing is always prated. When we are interested in something: We need to have more than just looking, and have knowledge of it. The problem is about ignorance. Moreover, if illiteracy and ignorance combine, the problem becomes insolvable. If we are informed as much as we are interested in, the problem is solved automatically.
Once, everyone became a photographer with their photographs. Now, everyone shoots photograph and shares them on the social media. What do you think about it as a photograph artist?
Photograph was not monopolized in the past, and this is also same now. What makes the camera special is the bond we establish with it. Therefore, just like every camera, it does not matter we shoot photograph with mobile phone or a big camera, you can shoot it. The problem is to think every photograph we shoot is perfect. To give an example; we used to use analog cameras and make the lens clear manually, so we could not shoot sharp and perfectly clear photographs like today, because you make it clear with your hand and sharpen the photograph with you eye. In those years, photographs could only be represented in exhibitions or printed books, and the process itself had many filters. Today, cameras have unbelievable specifications such as automatic eye-follow, high ISO etc. However, photographs cannot go beyond being just a TECHNICAL PHOTOGRAPH as they are not filtered out by anything or anybody including the shooter. Neither they have a sense, nor sincerity. We cannot expect social media to play a filtration role, but it is inevitable people have a filtration system for what they watch and share. This point to the matter we mentioned above, namely education and knowledge. We cannot be successful by just watching and sharing the bad ones. We are obliged to make savings that will increase the number of good examples.
I would like to as you as a trainer. How much is camera important for a photographer?
I assume everybody says this is not important, but "professionals" use the best camera and lenses. 🙂 Of course point of view and idea are important, but the technical equipment you are using to realize what you want to do must help you, not prevent you while you are doing this. In this sense, it is required to have sufficient equipment with your developed eyesight, idea, patience, and commitment.