Schools, career-dedicated lives and dreams. Many white-collar dreams of giving an airy farewell to hourly shifts and the courage to go to where his heart takes. Examples give hope and hope is like breathing. Kemal Kaya was brave and his life changed 180 degrees. Although most of us are fictitious, it is an unreachable traveler who has been able to travel the world and continue his life, giving hope to those who dream of it. Look where his story flowed.
Can we get to know you first?
I am 48 years old, I spent most of my life in Elazığ, I was born in Tunceli. I studied at the Veterinary Faculty. I worked in marketing and sales in an American company for more than 14 years. When the global crisis in 2008 swept the world, I resigned from my job in 2019. I've decided not to return to 8/5 shifts again.
As a man in his early forties, I left my 14-year professional career behind in late 2009. Actually, I'm a veterinarian, I also studied Knowledge Management. After completing my master's in-house brand management and buying a one-way ticket, I threw myself into Thailand in August 2010. After the longest 1 month vacation of my life, I moved to New Zealand for language training.
My dream was to learn the language first and that was my only plan when I left. After completing my language studies to return to Turkey and career, I decided to explore the world rather than to rush in pursuit of the world's most beautiful island I started alone this trip with Fiji in the countries I will visit this trip in my 11 states and 250+ cities and more than 70.000+ km road I didn't know that I would go back and return home after 22 months.
I went to New Zealand for 6 months of language training, but it was one of the turning points of my life. My one-month trip to New Zealand has changed the whole fiction of my life. After language training, I moved to Fiji instead of returning to the country. I visited New Zealand and Australia for 3 months after Fiji.
Then I traveled Indonesia end-to-end for two months. I went to Borneo Island where I was very interested after Malaysia, Singapore and stayed for 40 days. From there I traveled to the Philippines and spent 40 days in the far corners, then returned to Singapore. Afterwards, I had 2 months of adventures in Malaysia and then in Thailand.
I spent a month in Laos and Cambodia. I spent almost 6 months in Thailand. At the end of my trip, I moved to Iran to return to the country, but it took even a month to return home.
What motivated you to proceed with your travel writings?
I live a life that I hardly ever planned. Writing is one of them. I have never had the experience to write before. The process began spontaneously. I only listened to the heart of my heart after getting rid of addictions and necessities and went after my dreams.
On my way to Fiji from New Zealand, I opened my laptop and wrote my feelings. I always write, I never left. There is no clear motivation for why I write the knowledge and experience I have gained from my journeys, I just knew and should have written. Now my whole life is based on writing and traveling.
You are a popular and successful travel writer. Can you describe your style as you type?
Your experiences and interactions with nature are much deeper when traveling alone. I think I've made a note of myself rather than telling anyone. At first, it was in a daily style, then I decided to turn it into a block. I wouldn't keep the information to myself. When there were almost no sites on the internet introducing foreign countries, telling, and giving information to visit, what I wrote in time became a guide.
In the past, when I was evaluating and writing the experiences and information that I have experienced during the day, I am presenting the content and guide information that most people need. My priority is to be simple, simple, understandable. I endeavor to convey general information rather than extreme experiences and provide the necessary information to those who will go somewhere for the first time.
How many countries have you visited so far and what was your favorite place?
I'm not quite sure how many countries I've traveled. Probably over 70. I admire all aspects of the Philippines from the Far East countries. Indonesia was unique in terms of adventure and variety of places I saw. Iran, on the other hand, impressed me with its cultural richness and originality, friendship and hospitality of its people.
The country I visited a few years ago for a month is the Republic of South Africa. Almost all of us agree that Italy is a very special country. And I love the Andalusian region of Spain.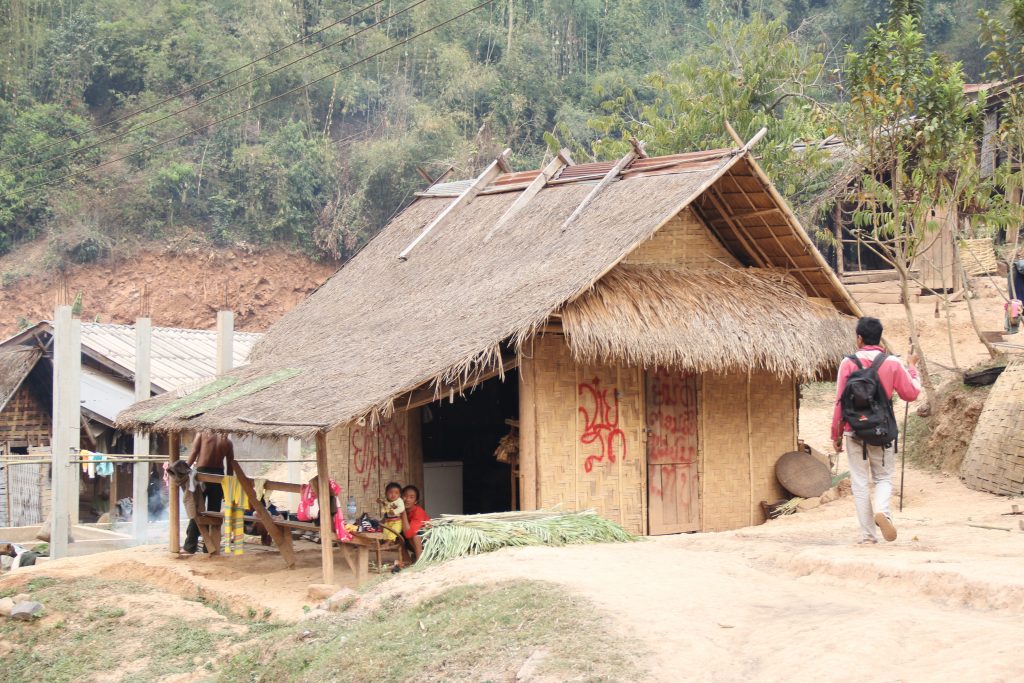 Is there a new journey plan soon?
I have plans to go on a trip to Morocco for a few weeks. I often don't know when to be where, I have a very spontaneous life. I can barely plan a two-week period of my life, and then it's usually unknown.
How do you determine the places to travel?
I don't have a very special criterion. I'm not the kind of guy who's been blinking to see some places. Sometimes I go to places that I know very well. Most people are looking to see new places but I love the feeling of being on the road. I generally stay in countries where I travel for a long time and travel very heavy.
It makes it easier for me to absorb these countries. Collaborations with brands or invitations can also guide my travel routes. Returning home rather than fleeing as soon as possible is actually what I do most about. It's easier to plan on returning home on the road. But when I'm home, it's much harder to plan on getting out.
I am someone who has never left the house for 45 days as I am someone who has gone 15 days and returned 2 months later. Saddling is not my thing, or plans are taking shape very shortly before the trip.
What was the first job you visited as a blogger, making you think you could make a career in this profession?
I started writing with impulses. The feeling of ım I must write! Ağır prevailed in me and I love writing and producing more than traveling. When I first started writing, I didn't know that writing would be the center of my life and I would earn my whole life from here. I didn't write to make money or make a career.
Over time, the developments in the internet world, social media habits and process pushed me here. I've already let myself down. A press trip with Singapore Airlines was the first professional collaboration in this field.
How do you turn into a story for you to write? Which parts of your travels do you pass on to your readers?
If you have a life based on writing your experiences and knowledge, your brain starts to write while you are traveling and taking pictures. When you take the photo, you know where to put it and why you took it. It's been a while since I stopped writing in-depth articles.
In the past, I was adding things to my writing to encourage people to travel and to set off or even to set off. Nowadays, people are traveling, trying to escape to every opportunity. I'm trying to transfer what I feel more than what I feel, what they can feel, without taking the clues from my own feelings and without exaggeration.
Where have you been recently, what are you doing, do you have any new projects? Where can those who want to follow you closely?
I am currently in the shade of citrus trees in Çıralı. In the autumn the Mediterranean coast is another beautiful. I usually like to visit destinations in the pre-crowded spring or late summer autumn. I travel in different seasons to see what the routes look like in different seasons. These trips are more like a project than I do. In the white collar world, the word "project or is very popular. Since I have been away from that world for 10 years, I stay away from this word as much as possible.
It seems strange to me that someone who writes and shares the places that he sees and defines and presents the things he does as a project. That's my motivation in doing my job. Whether it's a project or a name, it's pretty much the same thing I've done, regardless of whether I'm traveling for a brand or myself. Experience, photograph, understand, learn, write and share.
Would you like to share your memories of your travels and shootings with readers of Istanbul & Istanbul magazine?
10 years of my life passed on the road. Stories are so many that it becomes very difficult to choose. In a 2 km long cave passage that I wanted to explore alone in the Philippines, I went from 5 to 5 hours; I got lost but I didn't die. I'm the first and only person in the world. Even now I can remember my goose bumps.
I did a luxury caravan tour for free in the most beautiful roads of the world in Tasmania and Australia. It was one of those moments when I broke the codes of life. I've discovered some free ways of doing some extraordinary experiences. Bungeejumping from 47 meters in New Zealand and Skydiving from 15,000 feets are some of the most adrenaline-filled moments of my life.