We Have To Flatter Each Other After A Brave Role
They live in the same house, they have children, they share the same set of shows, they play in the same movie and they do it in a super balance, carrying each other so beautifully. I am talking about Emir and Ceren Benderlioğlu. We said what would happen if this beautiful and entertaining couple entered our kitchen; We locked the dishes to Emir and sipped a nice coffee with Ceren.
We talked about their relationship, how they can be in the same sector and how to have a healthy relationship, and "Oh, Reis Hear" films that will meet with the audience on the white screen this month. This beautiful couple who complement each other with the differences, frames and sweet conversation from our kitchen welcome you…
How many years have you been married?
C. B: We have been married since 2010.
If you survived 7 years, you won't get a divorce any more, I'm a liar of experts.
C. B: Get repentance. We try not to bring anything negative to our mind.
Who cooks at home?
C. B: Actually, we cannot have regular meals at home. Because we're usually on the set. If we don't work at home, I make olive oil, rice, salad, desserts. The remaining meat dishes and legumes are made by Emir.
E. B: I make every meal… But I do it for pleasure. I don't go into the kitchen to feed the family. I get stressed when I cook.
What kind of family are you?
C. B: We are a fun family The most mature person in our house is our 6.5-year-old daughter Nur. Everyone has hobby areas at home. For example, Nur's hobby areas are painting, computer games, piano, dance. Emir has his own room and he makes animated films. Now it works with 3D visuals. I ride horses and do sports. As we come together, there are things we can add to each other.
Who is the authority at home?
E. B: Definetly Ceren.
Who picked who?
E. B: I had a restaurant. One day Ceren came there as customer, then went. When I met on the set in the separation series, she was this girl and I said I fell in love with this girl. But then he picked me up. Ceren then knows the world orgy of his movements on the set of separation series. Eler Don't ask for my phone numbers or something.
C. B: I wanted to marry someone from Ankara since I was a child. I said I found a mercury from Ankara. Aside from the joke, he was an incredibly proprietary family man. It is so difficult to find such a person both in our sector and outside. We were like each other's mirrors. We reflected each other. I saw something in your eye and I said yes I could get lost in those eyes.
E. B: You're right, you found the pure lad of course.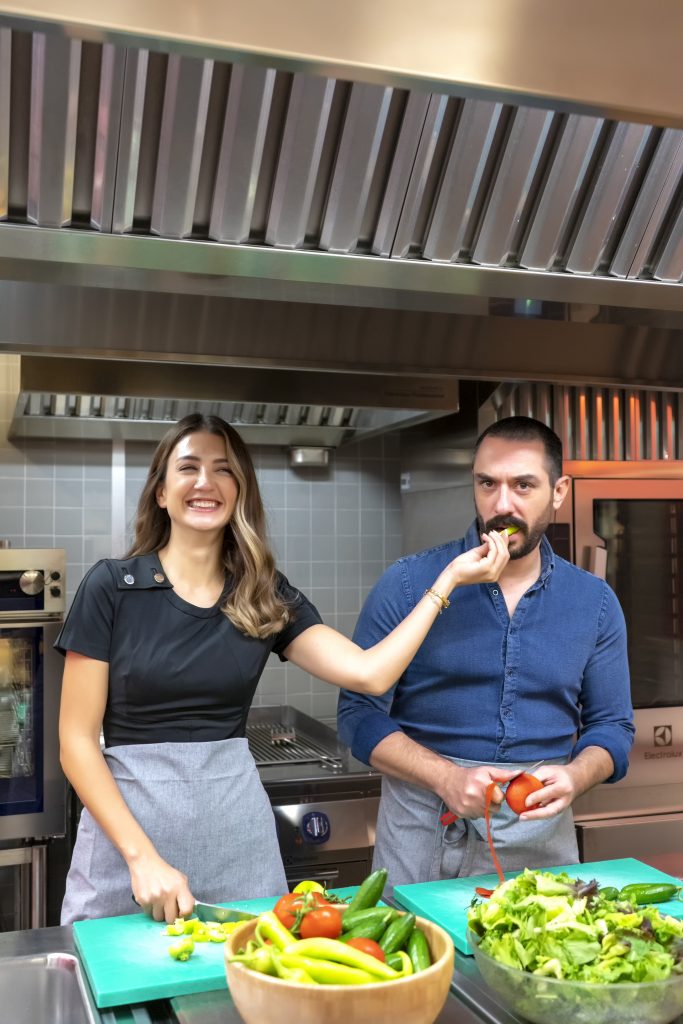 Isn't it forcing you to do business in the same sector and marry in the world you belong to?
C. B: I cannot say much about the sector because we are trying to live outside the sector. The cafes we go to, the place where I buy books is obvious. We strive to live in the neighborhood culture. In fact, many people live normally and only some people prefer to put everything in their eyes and they do. This is actually a PR study. This is a choice of choice.
E. B: By the way, we are the best example. Because we play in the same sector. This is our fifth set after we get married. My advice to young people is to leave their jobs at work. I'm overwhelmed with some of my actress friends. Because when we get together, they talk about what the director did and what happened in the sector. Our working hours are already 5-6 days a week, 15-20 hours a day. When we talk about work when we leave work, there is no life left. Otherwise, you can't stay healthy.
You're playing a rating record now. Does the constant attention of people on the street and being liked create egosal troubles?
C. B: This is related to self-knowledge, family structure, infrastructure and education. If these are complete, you will leave the scenario and live your normal life.
E. B: The set environment is a very intense, feverish environment. He who sees that environment, the illuminator, the person who serves tea and the working environments of these people, yet the person who makes these people an ego is sick, let him go and get treatment. I always say that: good actor, good director, good manager, not good people first. But of course they expect us to be a little ego, which is a separate issue.
C. B: Because you can fool a man with a high ego more quickly and you can manage it easily.
Do you apply Türkan Şoray rules to each other?
C. B: We don't have such rules. It is very important how the script is, who is the director and the producer to make an ideal scene. If the scene is convincing for me, I'll play Oscar.
E. B: We have sanctions within ourselves, not each other. We have rules for ourselves. Oh, I would like to add: Ms. Ceren, after playing such a role, she should pamper me for a week. Now we should not hide what Allah knows.
C. B: But I started it, I have to admit. After a role in the antidote, he had to flatter me for a while. I wasn't jealous, but it was very convincing.
Let's talk about your movie which will be released in December. What are you going to say about "Aman Reis Duymasın"?
C. B: This is my 6th or 7th movie. For me, the bandits will not be ruler of the world series is very special, but the film is very special Aman Reis not heard. Because when EDHO was about to give up something in my life, I wondered if I should take a break from acting. The role I played at EDHO was very popular and a good synergy.
On top of that, we thought we were going to spend the rest of the summer, while the whole team went out of town for the feature film. It was fun to act as a brother and brother Emir with 1.5 months.
We went to Erdek with serious beautiful energy. We went to make a lot of kids.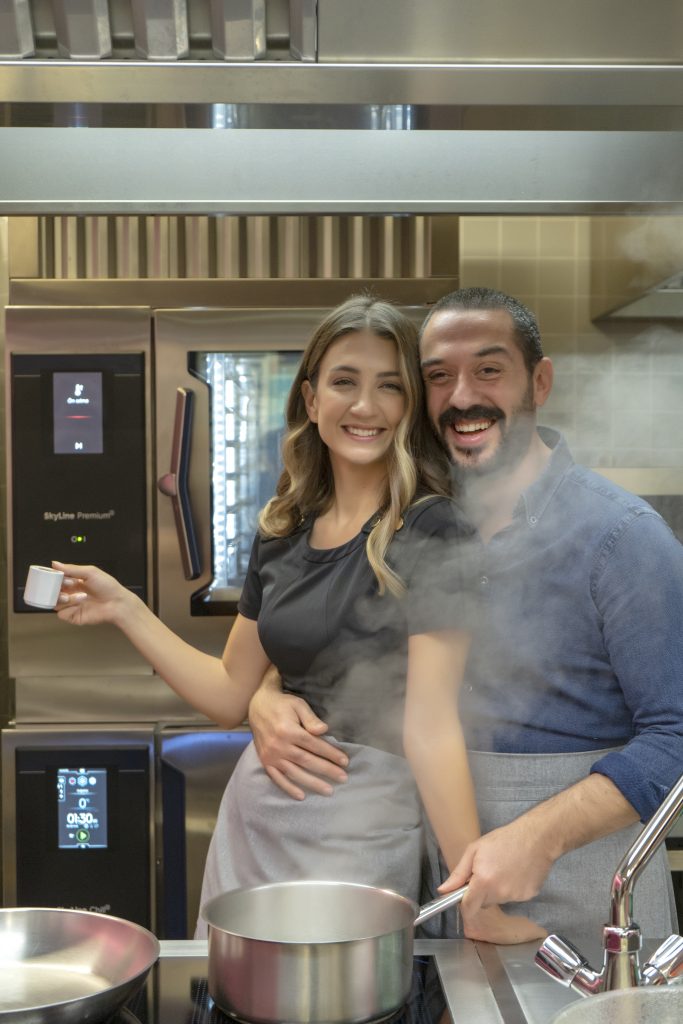 E. B: When the girl I love called me brother.
C. B: Everyone came with his family. We stayed in the boutique hotel, we all went to the sea together, we ate our meals together. Our children were very happy. An incredibly funny movie awaits. Sometimes I couldn't help myself when I was reading the script and laughed. Frankly, I thought how we're gonna play with laughs.
E. B: The energy of this situation really reflected in the film. He was very energetic in all the actors. Our screenwriters love to make the opposite corner. Our movie starts from the end. And going to lots of fun places. As the title: What happens if heavy brothers go on holiday. Obviously, our staff is a champions league. Our script is very successful.
C. B: I heard that "Aman Reis Duymasın" is the sequel, but I don't know.
Aman Reis Duymasın, at what date will be released?
E. B: December 13th.
Finally, will EDHO continue?
C. B: Now their ratings are going very well. This season will continue. We do not know the seasons ahead.