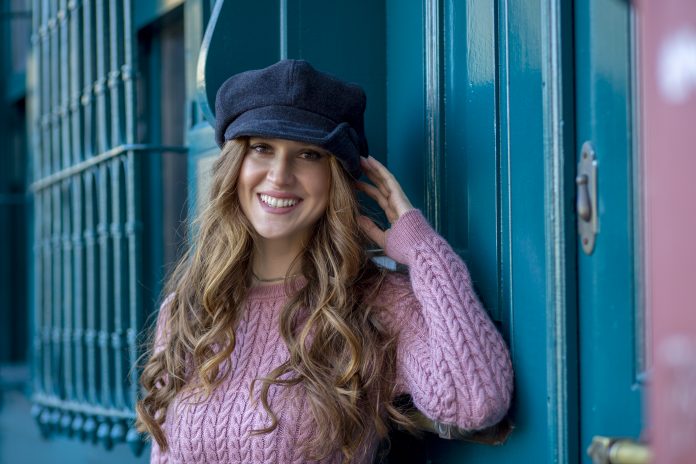 Today, almost everyone is fascinated by the desire to be popular, while the extravagant lines of being and being the most daunting are in their lives; If you say that you can describe Oya Unustası in one word, I would say "Elegant". His attitude, attitude, speech, and welcome are naive with a sincere naturalness. We spent a Saturday together in Kuzguncuk, one of the rare districts of the Anatolian side, which can still protect the soul. We funded the colorful doors of Kuzguncuk, immortalized those moments and brought you together…
Let's start from the beginning… Can you briefly talk about the roads you have passed?
I have never been very good at talking about myself, I guess I don't talk about it unless someone asks me… I don't know how to tell it shortly, but I could live with "subtleties" like Sertab Erener's song in my 31 year life path, I chose to look at nature through emotional windows and art.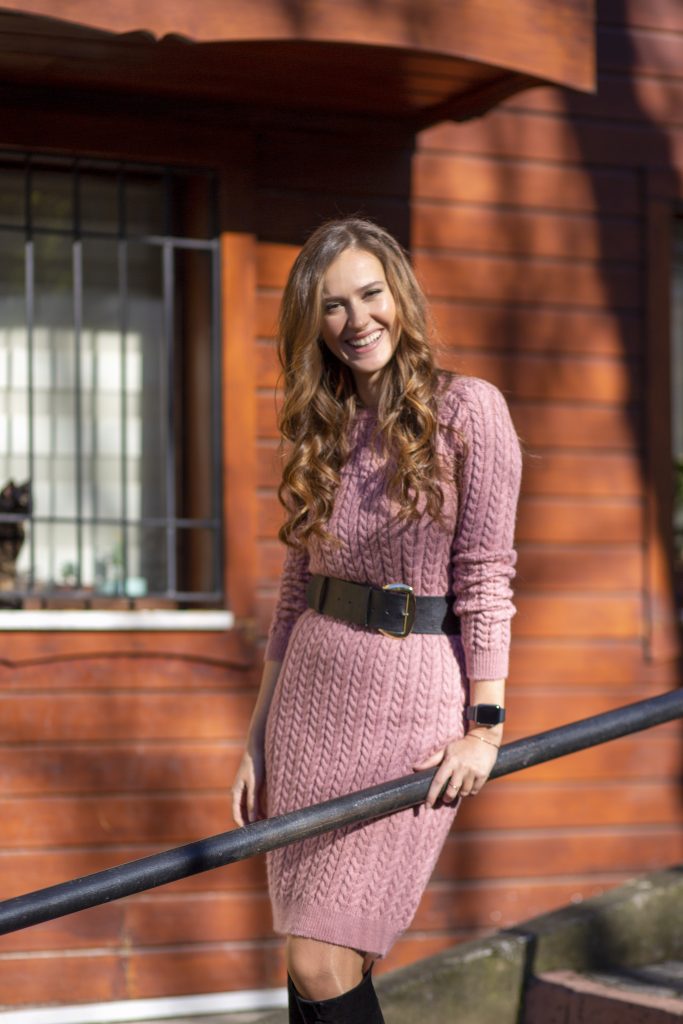 More precisely, I think I was able to breathe like that and find myself meaning.Therefore I always tried to be in the colors, music, and games in my school life and career as I grew up. where I was, I had the opportunity to grow by doing the things I was happy with. After graduating from the flute department at the conservatory, I felt that the music touched my inner and intimate part of my soul, which I could not choose as a profession. I think… So after school, I found myself in this sector right away.
I tried to improve myself in acting with some schools and workshops, and of course my learning will never end, my effort will always be in this direction. playing a game has become a field of happiness. Maybe it may be the happiest thing in this life. The way to express myself, to realize myself…
What is your motto about life ? Is there a sentence that you live in belief ?
There is a word I like very much, I will say in English because it derives from an English word game, "The world without art is just eh." Another one I like even more; "It means that one of the life vessels of a nation without art is broken." To try to live humanely with delicacies, understanding, love and compassion, conscience, respect, empathy, to live humanly… To be a best person I can be on the way to be the best person I can be. This is my point while trying.
Did you reach your dreams? And what do you dream about these days?
As a child, I dreamed a lot, and until a few years ago, I always wanted to pray something. E.g; Some specific things about going somewhere, having something, advancing on career steps … Then I realized that; Whatever happens to me in my life and even does not happen, he is the best for me.
Sometimes I realize that when I find myself in the beauties I can not even imagine – even though I have a very crazy imagination – or that a development that I am very unhappy, actually saved me from a situation that would make me much more unhappy. I said when I said; "Let yourself flow"…
I understood that it was pointless to dream for myself, or rather to be in a kind of plans, I just want to give up and live whatever life gives you. I think it is the most real and sincere thing that I have. I even had a word about it, what I like, what was it … Something like "life is what happens when you plan".
I definitely agree with this! You can be ungrateful, human condition… When you start thinking like that, you look at what you don't have in the first place. I think, when he focuses on what is in his hand, and what is in his heart, when he is thankful, abundance, abundance, all kinds of beauty are falling exponentially to you and his loved ones.
What would you say about being players in Turkey? There is a paradox of making money in popular works and getting prestige in more artistic works in your industry . How do you manage this paradox?
I am not managing anything 🙂 Turkey, there are many areas where you can find satisfaction while acting in fact, the sector if means his range of sectors, because of course the living conditions, due to the systemic distress he knows some of us the necessity or sector players can be found in the very self jobs will not prefer, the human soul in the long run to it can be a consuming state, but again there is a purpose.
It focuses on making money where it is not spiritually satisfied, the life experience it gains, knowledge gains profit and thus has the freedom to choose in its next job. I think it's usually the way it works. However, when life anxiety ceases to be a priority, the luxury of making prestigious choices arises, and of course, everything becomes easier.
In addition, there are risks such as not being able to predict which job will be "popular" and the result of a job that you see as "artistic" does not make much sense. From the project, you can be proud later or the work you take with great hopes can turn into garbage. All of them are valuable experiences that feed acting for the actor, they are the quirks of our profession, the way of life.
You are beautiful woman. More accurately, there is a full mortar with Aegean. Is being nice an advantage for a player?
Thank you very much… Beauty can be seen as an advantage when choosing a job, of course, but if you do not try to equip yourself first as a person and then as an actor, it is only a short-term illusion. is impression. Because, contrary to what is believed, beauty often encounters prejudices about "you cannot do and are shallow."
While you are expected to prove yourself in many ways, you have to deal with it. If you can reflect it in its simplest form and really pass your emotion to the audience, acting is not at all about external beauty. For a good actor, beauty is not an issue of disadvantage during the performance of his profession.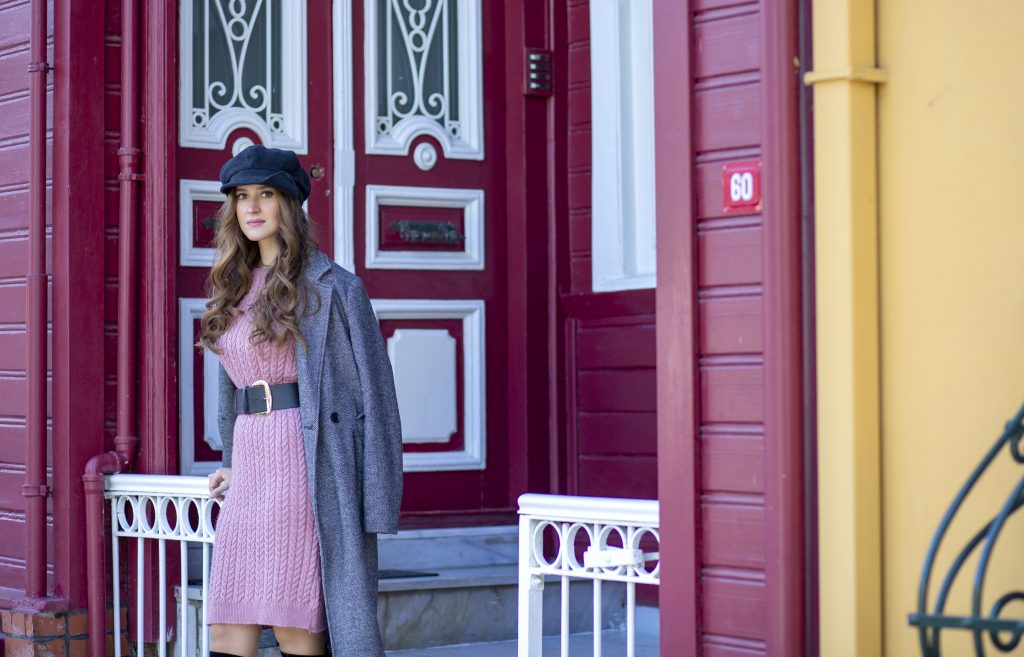 You are in your 30s. Time for complete change, transformation and self-discovery… Is there anything you haven't noticed in yourself lately, what is this new?
I think this question has a deep answer for me… 🙂 "I am changing every day, creating a new me every moment. What I want and do not want is changing in the right proportion, I need time to adapt to it. And that's normal. "What I have listed, sentences I say to myself…
Black and white, no sharp truths and mistakes. Righteousness and injustice are purely subjective concepts. Now I accept the gray and indecision that this created. The instability brought about by this change would have made me feel seriously in limbo. I would be annoyed to myself… This is constantly questioning life. But I thought that progress could be made only by making decisions and taking action.
I thought that progress could only be made by making decisions and taking action. So at this age, I realized that I should not approach my indecisiveness and myself like a hard judge and that I can only reach the girl in me with compassion.
Hercai series is shot in Mardin and you have been living in Mardin for a while. How does it feel when living in a harsh geography with a naive Aegean?
One of the things I like most about being an actor is to live like a native of the rate, where I normally can't stay for a long time as a tourist because of the work I have been working in. I worked here before in the Black Sea, with the smell of the mountains, I felt that sense of vastness. I worked, being close to the sea was the best thing for me, I watched the sunset with red and pink.
Now being in Mardin with "Hercai" is a completely different experience.Mesopotamia, the cradle of civilizations, really feels the energy of history, life, and the soil in its soul. Of course, I am not affected by the harsh climate, scorching the summers, trembling the winters. 🙂 But witnessing the transforming colors of the earth and sky is a very valuable experience for me as the seasons change.
Can you tell a little about your family, your daily life?
Wherever I go, I carry the pictures of my family with me. I love all of them. I have two older sisters and a brother. I feel everyone's support in the rush of their own life, but I always feel their support. As soon as we find a gap in daily life, we gather and make discoveries of Istanbul, Çengelköy, Fenerbahçe, Anadolu Hisarı, Eminönü… We love traveling, exploring different flavor locations.
This season, I think we wrapped in knitting and crochet. I am not as experienced as my sisters but I am learning. We love going to the movies with my brother and aunt. We create opportunities and listen to live music and go dancing. I like to practice yoga when I stay by myself, write and draw something in my notebook, worry with my instrument occasionally, drink coffee with my friends and go into deep subjects whenever I find a gap.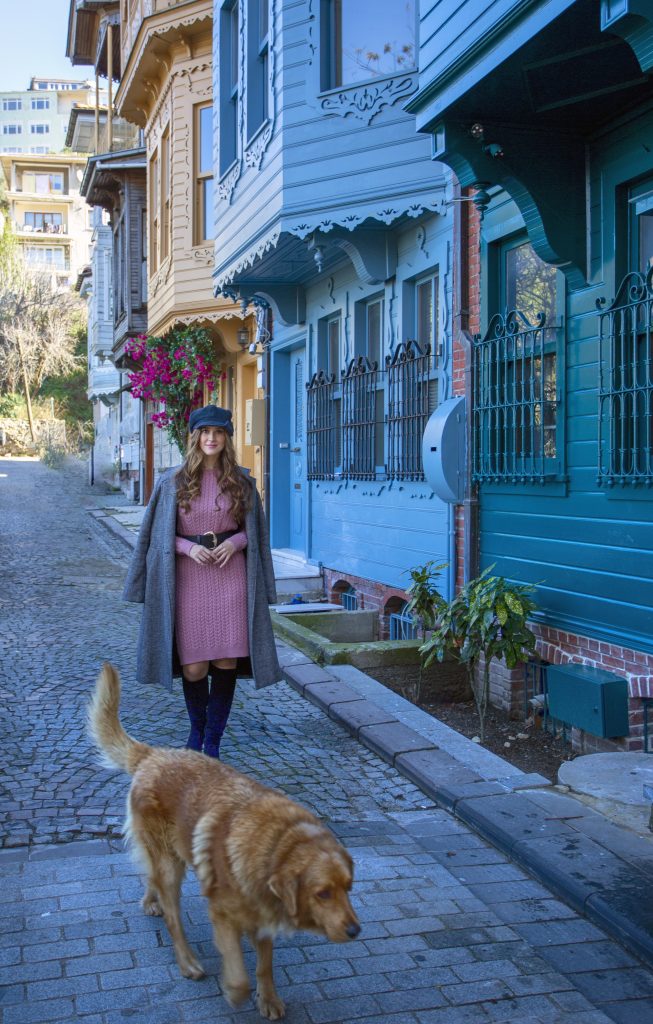 Besides the series, you are also on the theater stage. Can you talk a little bit about the game? Let's run a little cliché; Is it the comfort of a setup that can be drawn from the start when it is not available? Where are you more happy with your acting?
Game; With the author of social media falling into the heart of our lives, a writer who has adapted to this and even achieved success through popularity, has not been separated from the more idealistic and old-fashioned methods, and the relationships and characters that have turned into a hotel with the ambition of success and the ambition of success, … As long as I am acting, I am equally happy with the audience on the stage, in the fiction that can be drawn from the beginning. All of them have their own excitement.
Let's talk a little bit about your Istanbul. Now we are touring Istanbul together. What is your Istanbul like? Which corner did you choose for yourself?
Istanbul is a very dense, very colorful city that lives up to its marrow, I am happy to be born here. But I have to admit that there is a love-hate relationship with this city. I just need to cross the Bosphorus Bridge. 🙂 I am mostly a Anatolian side child, Kadıköy, the Moda side means especially for me. A walk on the Caddebostan beach and breathing sea air is one of my favorite activities.