"The photograph is to fit the immortal frames to hand precious moments down from generation to generation. It is not possible to stop the moment, but you can stop a moment of time and privatize it for yourself." Erol Doganer
First of all, would you talk about yourself a little bit?
I am one of the biggest players in the automotive industry. Apart from my professional business life, photography is among the most important hobbies I enjoy. My interest in photography started in my childhood and I have been active in photography since 1998 as a good photograph audience for many years. I spend as much time as possible on domestic and oversea photo shoots. Photo exhibition and my own style I try to share with interviews with photographers all over Turkey.
Apart from photograph, Tennis and Motor Sports are also among my hobbies.
How did you start taking pictures?
I started photography at very young ages, taking pictures at those times was of course not as easy and costly as it is now, but it was at least as exciting as the present. I began to take photographs completely without any training, learned by myself by doing research through interest and curiosity. My first machine was a Jupitel analog machine. It's still working in my camera collection.
Until 1998, I continued to photograph with analog, I continued compacting until 2005, then taking pictures with DSLR machines after 2005. I have participated in various photography trainings, I have received support from photographers who have academic career and very successful masters in photography.
• International Federation of Photographic Art (FIAP)
• Global Photographic Union (GPU)
• Gifsad (Gaziantep Silk Road Photography Association) and
• I am a member of Anafod (Istanbul Anatolian Association of Photography Association).
I had the photographer's documentary of the Ministry of Culture with my photographs.
I have jurisdicted many national – international photograph and painting competitions, as well as 6 personal exhibitions, many mixed exhibitions and slide shows. Due to our contribution to the art of photography I was awarded the Art Prize by Gagiad (Young Businessmen Association of Gaziantep). Many of my photographs have been published in Photoline, Bohemian, Photography, Young Lines, Photo World, Steward, Boss, Setur Extra and Suntimes magazines.
My photo book titled "Wild Dream" was published.
You are working in a difficult market and competing. Patience, self-reliance, talent, and a little bit of luck are needed … When did you realize that you could do this?
Achieving success requires very long time and disciplined work. When you reach success, move ahead of opponents and you are moving fast in your own space. I think I advanced to major areas both commercial and artistic.
Besides photography, post-production is also very important. This is a team work, will you talk about little bit?
As I am interested in photography as a hobby, the post-production part of the job does not, of course, require as much detail as commercial photography. I can say that I am working on post-production part of the business with my high-tech investments. But of course the difficult lighting conditions. I occasionally retouch my photos. In this regard, I can say that I use specialist programs such as light-room, Photoshop.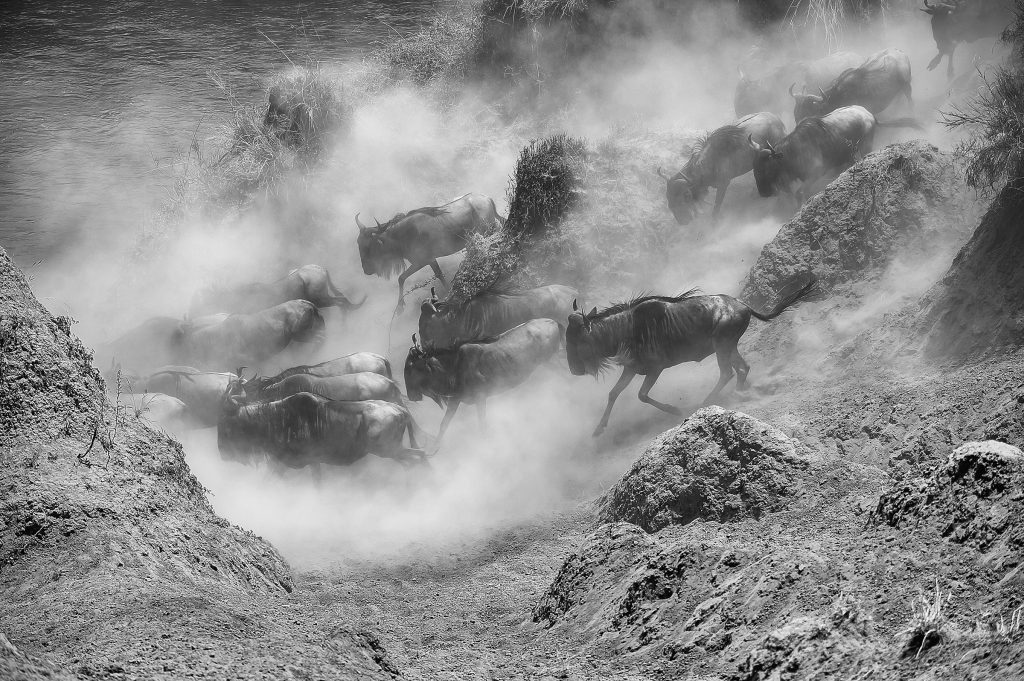 Creating a style and making it accepted is an important factor. Could you tell us about your experiences and the way you are following them?
Taking a photo is for me immortalizing different senses. For this reason I take a picture of everything I value to immortalize. In the past I used to prefer taking pictures that are mainly human. I think it is the only kind of photograph that can be traced with enthusiasm because every emotion in the face of a person is transferred to generations. I think that the photographs that create the greatest effect from the world of photography are human frames with meaning.
However, the greatest dream in my photography life was to take pictures of Africa as a documentary about Wild Life in different countries. From 2011 I started to realize this dream and went to Kenya, Botswana, Sabi Sabi and Uganda in Africa. I have photographed wildlife pictures in these countries. Now I have enlarged my imagination and set myself as the target of taking pictures of the seven big cats(Pantherinae). Up to now, i achieved to take the photo of five big cats. (Cheetah, Leopard, Lion, Puma and Tiger) Only two cats left. (Snow Leopard and Jaguar)
I think I will be among the best photographers in the world by achieving to take a picture of seven big cats.
Photography is a broad definition. What is the balance between artistic and professional parts with a wide variety of areas and boundaries?
Of course I am interested in the artistic part of photography, but if we talk about the professional part, if we think that commercial size has entered the business, it is not wrong to say that I am not interested in commercial photography. For this reason I can not assess the balance, but I can say that the best balance criterion is quality and self-sacrifice in both areas.
Today there is a tough competition in the advertising industry, it is important to highlight a brand and make it stand out strikingly at the proper time to the audience-customer. I think that there is no chance to be failure, it is not possible to 'repeat' and make mistakes. How does this speed affect the photographer?
It is of course very important for us to do similar works in photography. Of course, it is not possible to compare it with commercial photography. But I can say that as artists who are interested in the art of hobby photography, we have to adapt to the competition conditions. For example, attention should be paid to important issues such as sharing photographs with photograph lovers without loss of the updated photograph, and using the media in printed, visual, or digital way. Especially Social media's power is indisputable, so I think it is the most important sharing platform for visual presentations.. In this sense, I have special social media accounts and I get very positive feedbacks.
Do you prefer to work in the studio or outdoors?
Of course I prefer outdoor photography due to my interests. However, l also have model studies with special lights in the studio.
Do you have new project or projects in the future?
I have different projects covering the next few years, two of which are almost finished. But as I mentioned earlier, I started in 2011 "7 big cats" to complete the project.
Finally, what are you going to say about the world of today and tomorrow's photography?
The photograph is to fit the immortal frames to hand precious moments down from generation to generation. It is not possible to stop the moment, but you can stop a moment of time and privatize it for yourself.
People who cannot live "that moment" can experience that moment over and over again. From this point of view, I can say that photography is the most valuable visual resource that makes us live again and again.
Yesterday's photography world is very hard to reach than today's, much more special and much more limited, so the future of photography in the future will be much easier to reach than it is today, maybe less special but I think it will definitely be more exciting and enjoyable.