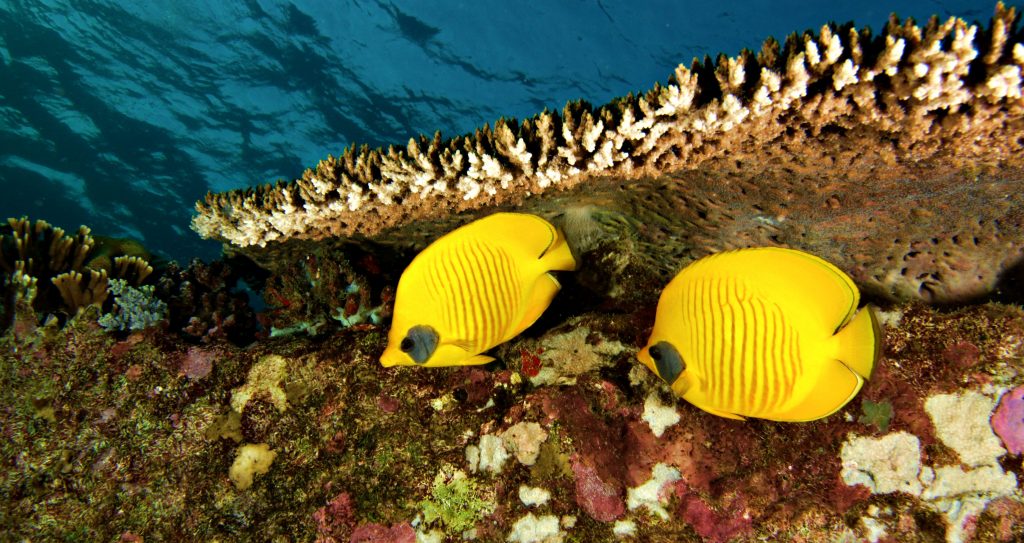 Your safety under the water is the most important detail. And finally; you've to be able to use your light as efficiently as possible under this tough circumstance and in your limited time in order to be able to capture the best shots you can. – Ferhan Coşkun
How had your interest in underwater photography first begun?
Photography had alwyays been a way of seeing things around for me. It was in a way a window for me to capture the moments with a new aspect and to recognize the beauties of life. In the meantime, as I began diving; I also started to breathe in an entirely new world and discover the life under water. There are so many people who are not aware of the world we're living in and have not seen any of these beauties yet. That's why I wanted to show them all these beauties through my perspective and underline the fact as to how precious the seas are with all the magnificence they have.
The depths of the seas have always appealed to humans' interests. And humans have been searching for the answers as to what's happening underwater and the whole mystery beneath.. Has there been any questions which you've been looking for the answers to?
On social media primarily, we are able to see the beauties beneath and all those creatures with magnificent colors. And having the opportunity of seeing all these with my own eyes has obviously been my dream. At those moments when I can actualize this dream of mine, I shall say that I get to know a totally different feeling: "Tranquility and freedom as if you're flying." Just imagine you're gliding down the slope of amazing colors through the blue depths in deep tranquility. And to experience this feeling, you simply do not need to dive into big depths. You can step in to discover this colorful world and feel this spirit at only 18 metres deep. The questions I'm looking for the answers to are mainly how I can share this beautiful world with my friends and what I can do to protect these natural beauties.
What are the difficulties of underwater photography?
First of all, you've to have good control over the devices and all equipments and your experience in diving are very crucial. Obviously, you've to be as capable of using your camera as if you're shooting eyes shot. Your safety under the water is the most important detail. And finally; you've to be able to use your light as efficiently as possible under this tough circumstance and in your limited time in order to be able to capture the best shots you can.
Does it require any individual and/or physical features to be a good diver? Your profession is underwater photography; have you got any special diving trainings for this?
To be able to enter this beautiful world, it naturally requires some specializtions. First of all, you've to answer the questions in the form about your health background. After your answers are evaluated by the diving club, they might ask for a report from "Undersea and Hyperbaric Medicine" for further examination if necessary. Then the trainings will begin. The first stage is the theorical trainings at the Skin Divers' Club founded in 1967 and of which I'm also one of the certificated trainers. After the theorical phase, you're going to take your practical trainings either in a pool or in the sea and step into this world and get more and more experienced with each and every dive you make.
What kind of preparations do you make before a dive? Could we learn a bit more about the types and specifications of the equipments you use?
To begin with, we have to make an extensive search and examination on the area and try to learn as much as we can about the underwater of that area. By doing so, we will be clarifying the equipment we'll be using because the equipment requirements differ according to both the requirements of the dive and also to the requirements of the shots you want to take in that dive. Being well-organized regarding your diving equipments and their checkings are crucial for your safety. After these; you will need to be choosing the appropriate lens and light according to the photos. For instance, if you're shooting a little rabbit, then you shall use a macro kens. You've to organize all your equipments before the dive, and according to the diving plan you're going to be implementing. You cannot make a plan change while under the water. If such; then you will need to postpone that shot to the next dive. As you see, your equipments might change according to the requirements of the shots you'll be taking. Just like when you're on the land, you might need to change your lens or light if necessary under water. As you may guess; the devices you use under water all have their water resistant boxes and you will need to check their lens ports and/or their compatibilities in case you make a change. Since the productions of these devices are special and limited, unfortunately they worth quite much. Obviously the high taxes are the main reason for this and we are trying to focus on this problem as much as we can as the Assosciation of Underwater Photography and Movie-making (SUFOD). Just like your diving equipments, you have to make the regular maintenance of these equipments as well.
How many people are working during your shootings? Or else do you perform your dives with supervision?
Diving is something that definitely shoud be done with a pair and we call this as "body system". Your diving team should be consisting a minimum of 2 people. Your body is the person who will be both guarding you as well as assisting you with your shootings. Sometimes your body will be your model, whereas sometimes s/he will be holding the light for you or helping you in finding living creatures under water. On the other hand, you may of course get help from other divers or use free models or get support from the local guide divers knowing the environment well.
What sorts of dangers you may be facing under the water?
The biggest danger in this amazing world under the water is in fact "humans". Chceking our equipments well enough before diving under and doing the dive as planned are the most crucial criterias. I'm sure now you're thinking about the sharks as the most threatening for people. However actually it's us humans who even pay to dive with sharks at many different spots on the world.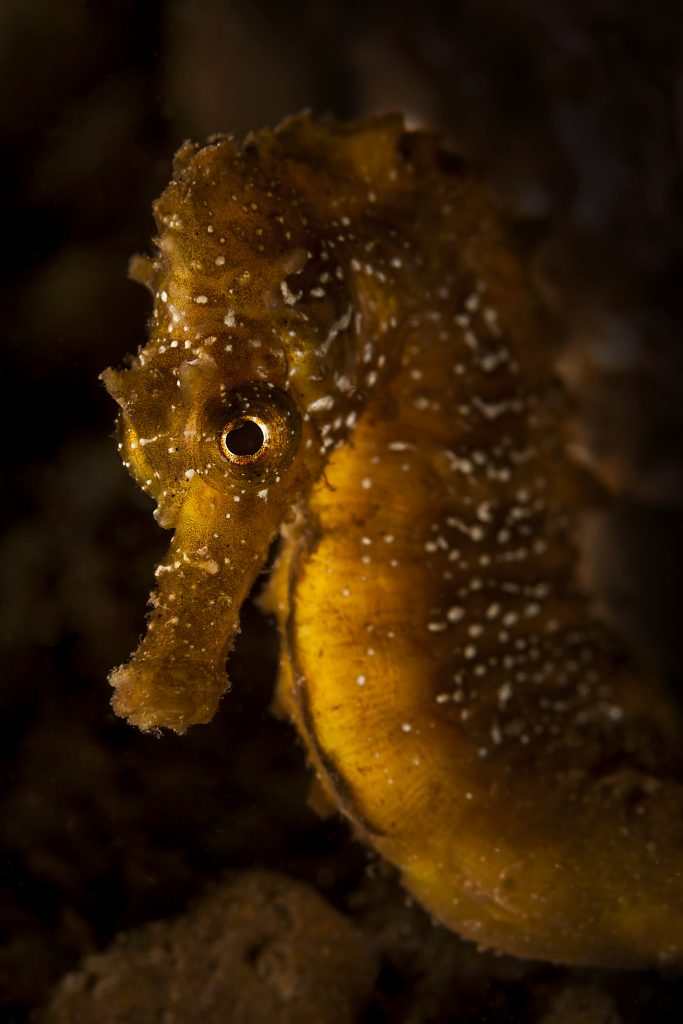 At which diving spots in Turkey and abroad have you photographed the underwater world up to now? Which coasts have been the ones you loved shooting the most regarding the richness of undersea?
I can say that there are many favorite diving spots of mine in Turkey and amongst these, Istanbul comes the first. HAD YOU EVER KNOWN THAT SEAHORSES HAVE BEEN LİVİNG WİTH US İN ISTANBUL? You have the opportunity to dive at various points in Marmara Sea; and moreover, Tekirova three islands is an extremely colorful and lively diving spot for me. Besides these; with their colorfulness and liveliness, Saroz, Seferihisar, Karaburun, Bodrum, Kaş and many more beautiful points are where I love shooting. As for abroad; especially the project we had worked on about the wrecks in Red Sea contains so many unforgettable dives. With the natural reefs of the Red Sea, the wrecks around in this area create magnificent underwater views. Last year, the Assosciation of Istanbul Amateurs of Photography and Cinema (İFSAK) -which I'm also a member of- prepared several projects including postcards with the underwater beauties of Istanbul and so this year I can tell that amusing exhibitions are waiting ahead for the Istanbulites.
It needs time and patience to capture the best shots. And it's crucial to maintain body balance under the water just like on the land and to capture the object within a story is important. What sorts of difficulties are you facing with when taking shots under the water?
Before all, you've got to know the environment quite well and have some idea on the lives of the species living there. Therefore you will be able to find the species easily and catch the appropriate angle to form the composition you want. Yes, your time is limited but by waiting patiently, you can photograph any species you want. For example, to capture a sea horse, you have to be standing at the same angle with it and keep extremely still. If he doen't like you, his biggest reaction will be to turn his back with the prettiest way. However the most important ethical rule we are obeying is never disturbing any species and not interrupting them at all.
Last, but of course not the least; could you please give us some information on your exhibition coming soon?
The Marmara Sea which I tried to emphasize all the beauties of, is unfortunately under many threats and dangers from many aspects. Although the two islands on the Marnara Sea; Yassıada and Sivriada had been hosting huge coral colonies, unfortunately we have lost the coral colony in Yassıada. And because of the construction project being planned in Sivriada, there's the possibility of the coral colony in Sivriada to extinct as well. In order to observe the possibility of the survival of the corals on Neandros (Fisherman Island) near Buyukada; a project has been founded by Adalar Denizle Yaşam ve Spor Kulübü and the name of the project is set to be ADAMER (www.adamer.org). Supported by several organizations and also government such as the Ministry of Food, Agriculture and Livestock; we are planning to inform the Istanbulites about the survival conditions of corals through the photograph exhibitions. The first exhibition consisting of the phptos I took in the last 1 year period is going to be exhibited at the Istanbul Naval Museum as of February 16th, 2018. This exhibiton will improve and keep going. And secondly; our one other exhibiton will be taking place at IFSAK as of June 30th, 2018.