Photography was rather my elder brother's history, not mine. I only included myself in. As my brother began photography in the town, I happened to be the apprentice of this story. And much later on, I became the hero of it.
For us to be able to get to know you more, could you pleae tell us about yourself?
I was born in 1979 in Kayseri-Sarız. I got my primary education in Sarız, and my bachelor's at Marmara University Faculty of Communications. I moved back to Kayseri after working in Istanbul for a while and realizing that I cannot make it there. Right now I'm working as an advertising photographer in a private sector company. These are what I've done up to now. What makes me up indeed are the things which I haven't been able to achieve yet. For example, I cannot manage to live. I'm looking for ways to survive. I have a feeling inside as if I've not discovered the reason why I'm in this world and done what I've done yet. Whatever I've been doing up to now is creating a wider gap whereas they should have filled in all those emptinesses. In short, I myself is still trying to get to know myself more closely and better.
How did your story of photography first begin?
It began at my early ages. But this story wasn't mine, rather it was my elder brother's. I only included myself in. As my brother began photography in town, I happened to be the apprentice of this story. And much later on, owned the story and became the hero of it. The visual obsession I used to have since my early ages, turned out to be my way of expressing myself later on. The real moment I began photography wasn't when I started taking my first shots; but rather when I started thinking and writing about photography. That was when I could manage to place myself and my opinions in the photos I take.
It is obvious that each photographer has his own style. What is it that makes a Hüseyin Taşkın photograph ?
I approach my photographs from the back. Actually it would be better if others seeing them from the front answer this question. That's all because we can explain why somebody cries when looking at a photo of mine whereas one other can be filled with hope with only their inner own worlds. When we are looking at something, we do not look at it with our eyes, but also with our pasts. I don't think what gives a photo its meaning is the composition or the light or the dramatic effect it has. Rather, the meaning of a photograph is mostly shaped with our pasts.
When taking my photos, I don't approach the matter with the idea that "this photo is compatible with Hüseyin Taşkın criterias or not. But still at the end, I come up with works alike. Similar colors, similar objects, similar preferences.. And if I'm to comprehend all this, I can say that I'm trying to carry on local elements to a dreamy atmosphere. I tear it off from its own world to bring into my inner world and consequently to others' inner worlds. When doing this, I prefer some specific tones, some specific atmospheres and faces. The photos you're seeing today are the consequence of all these preferences.
While capturing shots from the rural areas where humans are shaped with nature, what are you looking for in your compositions as color, tissue and story?
In the beginning, I was running after the color "yellow". Yellow used to excite me tremendously. It meant something equivalent to the enthusiasm I had inside. The backgrounds of my photos were always yellow and the tones of yellow. And at the front, again I had the children and the animals of the rural. Their games, the look on their faces and in fact their daily routines were the roof of my photographs. Actually even today, I happen to have a similar intention excluding the colors. My colors turned to be more opaque and deeper now. I'm worried in case positive colors such as yellow and orange being dominant over feelings. I of course haven't forbidden myself not to use those colors, but I make my preferences more on "grey". I'm not looking for unique stories and choose to capture more routine and ordinary moments.
What do you pay attention to the most when shooting? What do you do to capture the shots you imagine?
I try to be at the right spot at the right time. Mostly we may call this as "chance". If I can manage to be at the right spot at the right time, that means my photograph is almost complete. The rest is tiny technical details.
After shooting, I go over each and every photo I take and that's also when I learn a lot from photography. I glaze at some of my photos for long moments and review them. And this helps me gain speed for deciding on which moments I've to focus on more and which I've to ignore in my next shooting.
I try to use fast and easy-to-carry equipments. I may be untidy in many areas, but I keep my photograph case tidy.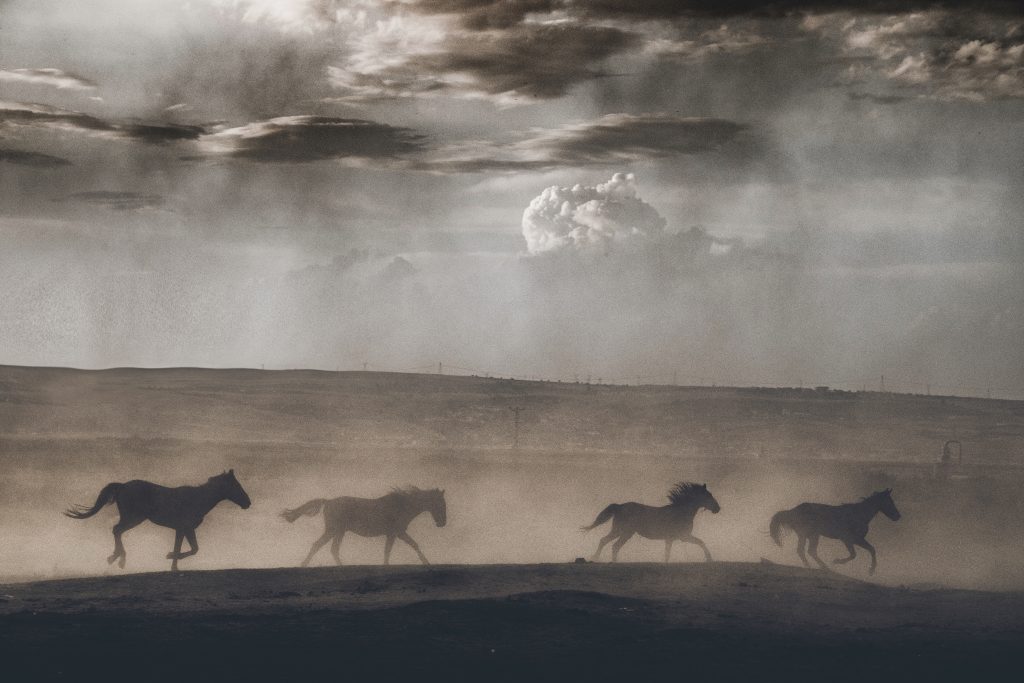 What do you think about the improvement of photography in Turkey?
I sometimes sit on a corner and watch people passing by. I try to imagine how and where that woman with market bags in her hands giving up from her dreams of becoming an actress. I make guesses as to when the taxi driver had given up from his dreams of becoming a director. I try to understand the reasons why that young man solving jigsaw puzzles in a café had given up from his wish to become an author. In a way, I understand why one other had not become a scientist, one other an actor and another a scenario writer. All these dreams I've listed require patience; a regular income to support this patience and most importantly, a family to support you. Not everyone might have learned to be courageous enough to run after his dreams yet, for it may take time for those people to realize and understand what courage is. Although all these dreams seem to be personal adventures, they're in fact the results of a collective manner. Our country is unfortunately full of people who have given up. But we choose to identify them as untalented people.
With the development of digital photography, it became easier to take photos. And with the spreading of Intstagram usage, we now have many new artists. How do you comprehend these?
There are various platforms letting people gather up and Instagram is just one of those. What makes it popular can be explained with the number of people using it. Maybe there are much better applications but since not much people prefer them, we might not be aware of those. The social platforms where people get together, express themselves freely and are not under the control of some people are mostly preferred. In earlier times, someone had to hold the mic for you to speak. Right now everyone has his/her own microphone and own principals. And they do not need anyone and/or anyone else's rules to make him/herself audiable. In case one day Instagram says, "all this is mine and you've to act as I tell you to", then people will be forming new platforms for themselves. In today's world, people are sending and receiving money without needing a bank and even monetizing without a bank. I guess in a very close future, many things will be out of the control of governments, media and companies. Individuals will be building up their own values. In this sense, we'll be living a new version of capitalism in which individuals are coming to the fore. In other words, we might be emptying freedom whereas we might think we're getting free.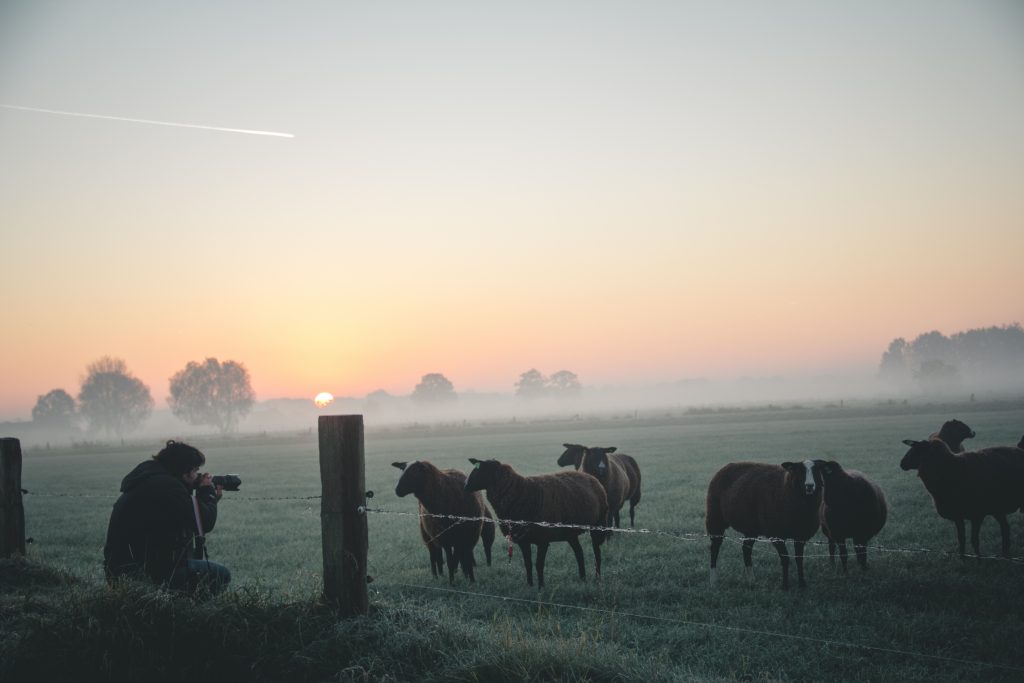 I, myself also have discovered many talented photographers via Instagram. If I were to live when people were only watching televisions, most probably I wouldn't have heard of many of them except fort he famous ones.
The charming world of photography and video have become in a way a bit ordinary with the impact of technology. We might react negatively to this from time to time and believe that things becoming easier are also losing their innocence. On the other hand, when we had only the national channel, TRT where we could watch a movie only once a week wth tears on our eyes or listen to a song in a 60' casette or glaze at a Kodak albüm of only 36 photos; life wasn't inncocent either. Only that we could see that much.
Would you mind sharing with Istanbul & İstanbul readers, an interesting memory of yours during one of your shootings?
I tried to remember which was an interesting memory, but I couldn't find. If you were to ask me this same question in the first years of my photography, then I could tell you many such as going for a shooting without a memory card, getting stuck in mud very late at night, being kicked out and fired embarrassingly.. However since all those have become ordinary in time, I tried but couldn't find anything more interesting after all. I wouldn't wish to bore the readers ?
How much does a photograph reflect reality?
I have no idea. We are one of the ten billions of planets among billions of stars. In this aspect; a photograph can reflect reality as much as any tiny device in a planet could.
Moreover, ascribing such a meaning to a photograph will make it bulky. We cannot see everything as a whole all at once. We have to derive to the result through cut-views and can only make assumptions. And photography is a cut-view. And whether that cut-view focuses the reality or if it hides another reality; this we cannot know as ordinary people.
I approach photography from an easy perspective and assume that it is a commenting device. Every single person can present their own truth to life.
What are you up to recently? Do you have new projects?
I spare less time for shooting nowadays. I attend bull sessions and photography gatherings mostly. I don't have any projcets regarding photography. And I never had. I have a feeling inside that I'll get bored one day and move on to other things.
Are there any amateur or prefessional photographers whom you like and/or be inspired by the style of? If so, would you share with us?
First of all, Çerkes Karadağ's expressions and Handan Tunç's writings have always been my inspirations. And rather than other photographs; other words have in fact been forming and shaping my photographs.
As for some profiles I like to follow in Instagram;
@ana.mar, @hojjathamidi, @gykavka, @hmgphotography,