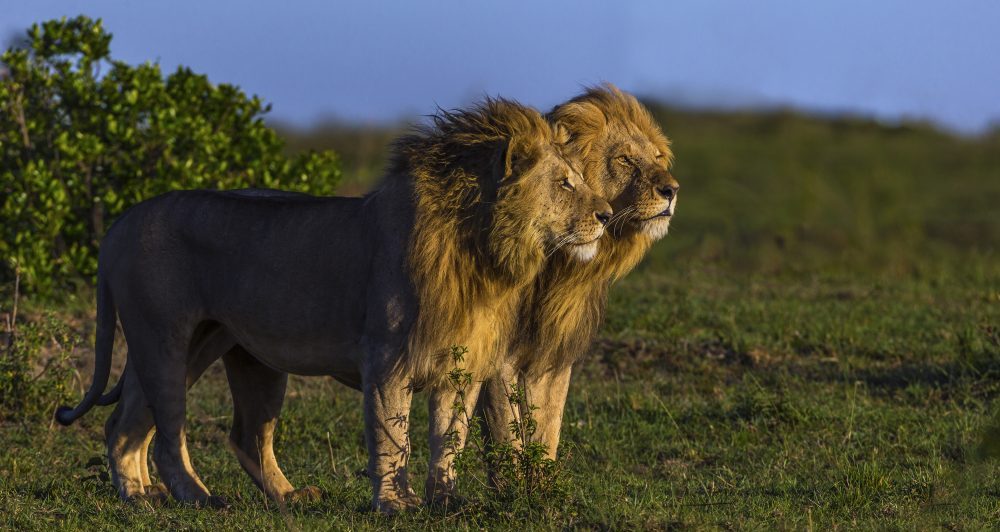 'It Is The City Life Which Is Difficult And Against Our Nature' Süha Derbent
How old were you when your road first coincided with photography? And where can people follow you from?
I began photography in my 20's. Later on I started working in wild life photography and shooted in over 80 countries. I went to some African countries more than 200 times. I'm the official photographer of the Rwandan government. I'm organizing wild life tours with my own brand "Nature by Süha Derbent" and this can be found in TAVport.com. As for the ones who want to obtain more information, they can visit my Instagram and Facebook pages.
How did you decide on wild life photography?
I've never done anything I don't like. And that's why I'm doing the job I love. Since I love being in nature and with animals and yet this is not a popular field and there's no one in Turkey whose occupation is this, I chose to be the one.
What are mainly the difficulties of being a wild life photographer? 
When first starting this job, I got a traininig on animal behaviors. And in time –as I spent more time in nature and close to animals- I got more experienced. I'm not facing any difficulties in the wild life. It is the city life which is difficult and against our nature.
Which is the toughest wild animal when taking photos?
There are no difficulties when shooting animals. Since I know what bothers them and be cautious not to do those, I don't face any troubles. However, there are many difficulties of taking photos of humans.
Could you please share with us the most unforgettable wild life shot you've taken and what made it so special?
I do not choose amongst my photographs actually. All of them are in fact the tiny pieces of of the amusing moments I live in nature and yet they cannot even describe fully the joy in nature. I have an increasing interest in mountain gorillas in the recent years. Each and every shot I take of them are very precious for me.
Is there any sort of wild life which you haven't seen yet?
Of course there is. Other than the touristic tours organized to Antarctica, I haven't still seen the home ranges of the emperor penguins.
What do you like the most of being a wild life photographer?
Feeling myself at the right spot I belong to and as definitely who I am.
Where is your favorite place on earth to capture the wild life you're looking for? And why?
Since none of the places I've been to are alike, it is difficult to differ. But still I can say; Rwanda, Botswana and Kenya.
We still mostly the wild cats in the photos you take. What is it that makes the wild cats so special for you?
They are independent and unrelated. And compared to other living creatures; they are much more aesthetic far beyond. Most importantly, they are naturally-born with the capabilities which we try to add to ourselves and they have those at a natural level of excellence.
Had there even been a photograph/photographer at the beginning of your career? Whose Works do you appreciate now?
There had and there still are. Like Michael Nichols, Horst Klemm, JimBrandenburg.. From the new names, I can say Steve Bloom.
What sort of preparations do you make before you start shooting? Can we get some information about your equipments, their features and values?
If it is not a destination which I had never been to before, the preparation lasts very short. As for the equipment, Sony A7 RIII (2 cams) and again Sony lenses I use.
What recommendations can you give to new beginners who wish to build up their careers in wild life photography?
They have to quickly discover the field they love and shall only focus on that field, in my opinion.
Who is Süha Derbent? 
A 30-year photographer, Süha Derbent was born in Istanbul in 1963. His professional life began in Cumhuriyet newspaper as a reporter, later continued as photographer-author in Atlas and Marie Claire magazines. After working as a visual director at Gezi National Geographic Traveler magazines for 2 years, he began to be more involved with wild life photography. He worked in over 80 countries from Scandinavia to Madagascar, from Sri Lanka to Canada. And he actualized various projects under the sponsorship of many corporate companies functioning in airlining, photography, banking and chain hotel sectors.
I travelled around a wide range of countries all over the world, shooted and prepared projects about the wild life, especially big cats.
In April 1998, I brought in something new and in India, I trailed the Bengal tigers which are afraid to go extinct in 2000's and happened to be the first Turkish photographer who have succeeded to shoot the tiger.
My first book, Yüz Yüze was published in July 2002 from İş Bankası Cultıral Publishings and the book attracted quite much attention in international press. In the meantime, CNN broadcasted the interview they did with me in World Report.
I joined a partnered project with BP and Emirates in 2003 to draw attention to endangered animals and for this purpose, I lived in Africa for two months.
I fuonded a photography sharing site in 2006 named as "fotofanclub". This site made up to 35.000 members in just 2 years and later I sold this site in 2009. And with my personal web site,www.suhaderbent.com, I received 32 international awards.
In 2011, I actualized a long-waited dream of mine and prepared an exhibition named "7 Cats" consisting of the photographs of the 7 big cats living on earth. This collection was exhibited in Ekavart gallery.
In 2015, I was invited by the Rwandan government to create the visual archives of the country. Within this project, I lived with mountain gorillas for 10 days.
I worked as the photography consultant of Mustafa Koç for 15 years until his loss. As a result of the voyages we did together with him, I helped him publish the prestigious book, "Wild Meetings" and I also wrote the preface of the book.
In 2016, I created the brand, "Nature by Süha Derbent" with the support of TAV and so signed a new partnership. In this regaard, my book, "The Willd Side of KENYA'nın Yaban Yüzü" was published with their support.