Having a name which is remembered with many awards that he won like National Geographic's, İsmet Danyeli is also a agricultural engineer. With an understanding of being a student in life all the time, he follows worth to freeze moments in Anatolia. Especially focusing on agriculture, rural life labor, textures and humanity, we talked about about his passion of photography with Mr. Danyeli.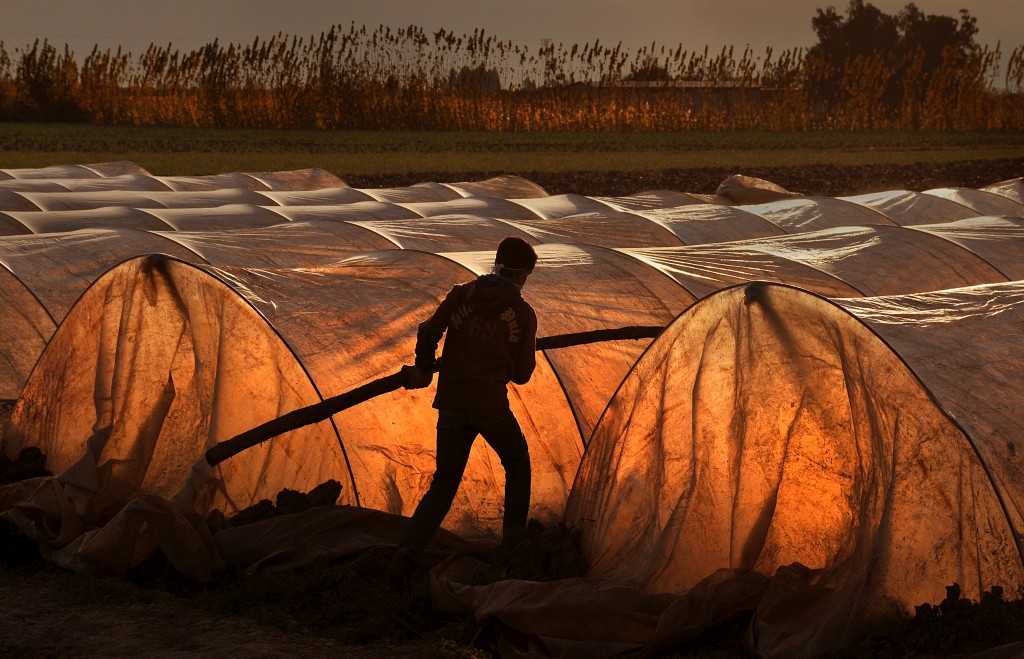 What are the very first memories of you that ignited your passion for photography? Do you have any photographs in your mind from your childhoold for example?
I had the passion since my college years but in the analog era, I had to delay because it was an expensive hoby. I was living in Sakarya during the 1999 Marmara earthquake. Even I witnessed the drama and disaster of that time, I also suffered from not having a camera. After I got better from traumas of earthquake, the pain of not being able to document what I've witnessed stayed inside of me. That trauma was the most important thing which made me closer to photography. After that, my Tarsus days started and I spent considerably long time in there. At the same time, in those days my passion of photography came alive.
Pieces that nourished my visual memory were paintings. I've watched paintings of famous artist in a hypnotized state of mind. There were situations like I motivated myself with saying even if I couldn't paint, somehow I can take photographs.
You catch frames in rural areas which has men and women are shaped with the nature. What do you look for as color, texture and story in your compositions?
After I decide what I'll shoot, I try to use graphic elements in that environment. I care mostly about light and elements of balance to nestle properly in the photograph. Those elements are viral for the watcher to understand the story better.
As a photogprapher who travelled almost everywhere in Turkey, what do you see in common?
Generally, first thing which stands out and makes travels easier is the hospitality of Anatolian people. I saw that hospitality and solidarity in everywhere.
There must be some photographs of yours that highly effected you with stories behind. Which ones come to your mind first?
My first to memories that came to my mind are from Mersin Taşucu. I started to follow an elderly lady to photograph her. When she walk through the dock, graphics and background made a proper environment. The lady turned to me and didn't tell anything but I couldn't find the right expression. I couldn't catch a natural moment. After a while, when my shooting lasted long and I tried to direct her, the lady got angry, said "Are you kidding with me?" and tried to hit me with her bag but in that  moment, the expression and enviremoment became together and the photograph appeared.
Again, in Taşucu coast, I saw children that are fishing and asked "How should I take your photographs boys?" before I take a photograph. They said "Take it in reverse light." and I gave up from taking a photograph of them in that moment because of laughters.
Colors have very special place in your works. How much do equipments have credits in that? What are the must haves of yours?
Regardless from equipment, I make latest touches with Photoshop and I balance the color levels. With that, my must haves are obstule angle lens and tele objective. I keep them aside to catch every important moment.
But, camera is a recording tool and the important thing in photography is the point of wiev, thought and interperation.
Your name stands with awards in everywhere. There must be something which seperates you from others. What is that difference according to you?
I avoid from imitations and try to create unique visual things. After eleminating some cliches and adding my interperations to objects, I reach that uniqueness. In fact, I think the juris that chose my photograph could give the best answer to this question.
Which masters inspire you when you see their works?
There are a lot of photograps and photographers that I like but I can not say that I'm inspired. With seeing very wide range of photographs I try to keep my visual memory dynamic and create my unique style.
What do your eyes look for in a photograph? What is a good photograph according to you? (About story, composition and expression)
Making a statement about good photograph and to mold it is not good. A good photograph comes, crashes into our acumululations in our minds and effects us. A good photograph finds it's owner, watcher.
Camera is a magical tool which can turn reality into magic. What were your early tries?
My first attemps, first shootings were incredibly beautiful untill I showed them to people. When I did not feel that beauty in the wievers' eyes I  understood that I must find a common point of beauty. Besides camera, knowledge and experience are must have equipments.
Ansel Adams says "There are two person in every photograph, the photographer and the wiever." What do you learn and feel from that dialogue? In time, increasing number of people saw your photograps; what did change or stayed same with that?
I think there is a third foot in photography; the subject. With those three foots, photograph appears. I learned a lot from the people, nature, venues that I photographed. Those three always have to feedback and nourish eachother. I always saw myself as a student; when I started, when I'm awarded, when my photographs are liked. I always had a wish for to learn a new thing and I think sustainablity comes in this way.
Having my photograps are seen and liked by increasing number of people is motivating. Inspiring someone and being imitated indulge me sometimes.
What are your photography plans for future?
I have projects abour rustic areas which my profession and photography passion comes together and I want them to come alive. "Mother Earth", an exhibition of mine which started on 8th of March International Working Women's Day is open. It's an exhibition which focuses of women's labor in country side. I have a fantasy like writing a book, in future I want to focus on my experiences and create a book.
How are you with İstanbul?
It's a city which gives me a lot of pleasure when I dig in and get lost. Every thime I get lost in it, I discover new things. I took photographs in there but I wish taking İstanbul photographs as one of the city's residents. May be it could be possible in some day.