If you only have a day in this Californian gem, make the most of it with this itinerary designed by locals, with something for foodies, art lovers and first-time visitors alike.
9 PM Fuel up at one of the country's most famous bakeries, Tartine, which usually has lines around the block for its drool-worthy delights. The ham and cheese croissants, morning bun and bread pudding are worth the trip – but it's hard to go wrong here. If the space gets too cramped for your liking, get breakfast to go and sit under a palm tree in Dolores Park if it's sunny.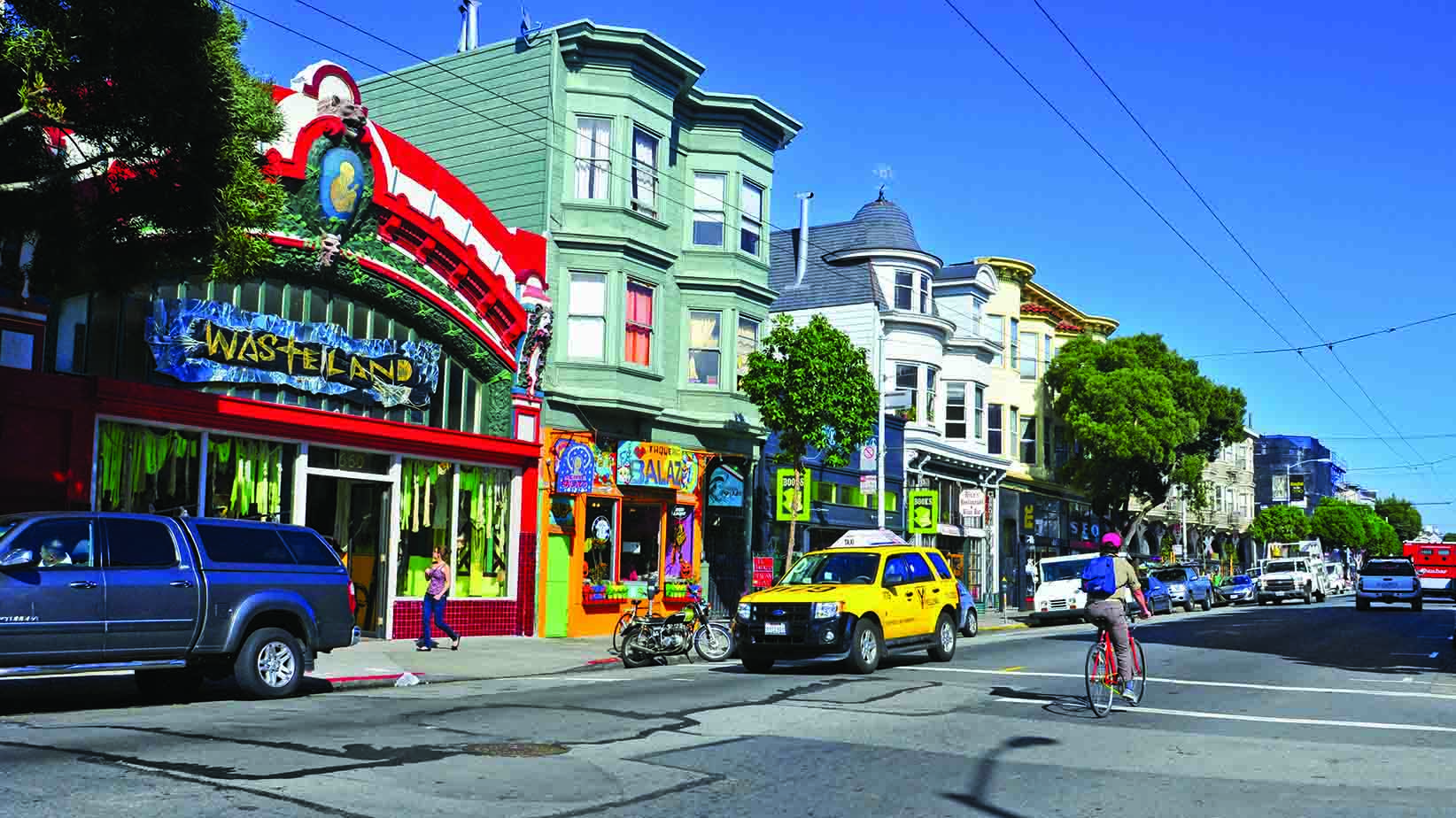 11pm Golden Gate Bridge
It may be touristy, but it's also breathtaking. Walk or bike your way over to Marin County, a picturesque residential area known for its milder weather. Sausalito is a quaint town famous for its marina, and Caledonia Street, a hub of eateries and art studios. If you're not up for the three-mile hike, explore the city's San Francisco City by the Bay Writer Stephanie Shiu 24HoursIn Framing San Francisco/thinkstock; Colorful stores in Haight Street/inmagine; Light Rails/thinkstock excellent museums. De Young is a Fine Arts Museum located in Golden Gate Park, and has been a favourite since 1895, integrating art, architecture and nature, showcasing collections of American art from the 17th to 20th centuries.
12pm Dine with a View
A neoclassical institution, Cliffhouse is equally loved for its hearty fare as its spectacular seascape. While we prefer the Bistro's more rustic dishes – think crab Louis and clam chowder – opting for Sutros's means you can snag a seat by the window to keep an eye out for whales, which have been known to make an appearance.
Walk off brunch by exploring the Sutro Bath ruins below, once home to millionaire Adolph Sutro, who expanded his oceanfront complexes with a public bathhouse spanning the acres to provide swimming facilities for San Franciscans. After the Great Depression, interest waned and developers planned to replace the baths with high-rises, before a chimney fire on Christmas Day in 1894 eventually destroyed the remains.
4PM HAIGHT ST
While The Summer of Love is long gone, this former hippie Mecca still attracts a colourful crowd. Its tree-hugging past lives on with hemp memorabilia and rainbow flags still seen in the windows of smoke, skate and record shops. Only now there's also high-end boutiques and hipster cafes, but still a more eclectic mix of vintage finds in contrast with the gloss of upmarket Union Square.

5pm
Get over the afternoon slump with a little pampering. The 7×7 Hot Oil Massage by the St. Regis Hotel's Remède Spa is inspired by the 49 square miles of San Francisco and plants native to the Bay Area. The treatment begins by balancing the seven energy centres along the spine with seven essential oils, before heated oil is rhythmically stroked over the body – perhaps the next best thing to a hike through the famous Muir Woods, and a lot more relaxing.
7pm
Walking distance from the hotel is Hops and Hominy, an upscale Southern eatery accompanied by some seriously good cocktails. The gin and jelly is made with homemade strawberry jam and is a must. Food-wise, fried chicken, homemade cornbread and shrimp and grits are hearty and delicious. If you still have room, the pumpkin pudding is a great way to end.

10pm
One more for the road? Dirty Habit boasts a mean drinks list with creative names like Spritz and Giggles, a refreshing tipple with vodka, strawberry shrub, Sutton vermouth, corn tea, chamomile flowers, orange oil, strawberry preserves and roasted corn. It has an equally innovative food menu (hello adult lunchboxes!) but we saved it for last because ending the day perched high on its patio makes for a spectacular view of this stunning city.
Concierge Insider
• If you have more time, Alcatraz lives up to the hype, but make sure
you reserve tickets well in advance.
• Wine lovers should set aside a day for Napa, home to vineyards
and top-notch eateries only an hour away.
• Refrain from abbreviating to 'San Fran' – this makes locals cringe!
• Sports are a great way to strike up conversation – it's all about the
San Francisco Giants and Golden State Warriors!