Caner Özyurtlu and Algı Eke. We have both of these names in our kitchen because of their movie "Yok Artık". Caner Özyurtlu is the director in this movie and actors with high levels of energies came together. This is a good reason to go and catch a movie. Director Caner Özyurtlu and actress Algı Eke didn't do spectacular work in the kitchen but their positive vibes was enough to cheer us. Our long talk, Caner's stress about posing, Algı's entertaining times are waiting for you in these pages…
 CANER OZYURTLU
Why would someone want to be an actor?
My aim is not to be an actor.
Did you make a desicion like that?
It's not a desicion but it was a wish for years. I'm decreasing the dose slowly. I want to act only if my friends or people that I like shoot something or there is a project that I really want to do it with passion. I don't want to be a full-time actor.
"Ulan İstanbul" was a job that you gained a momentum. After that, people expect some kind of presistance…
Actually, I was expecting that series to last much shorter. I accepted because of that too. It wasn't bad. Besides the set was very nice. But it was a job I did for a friend.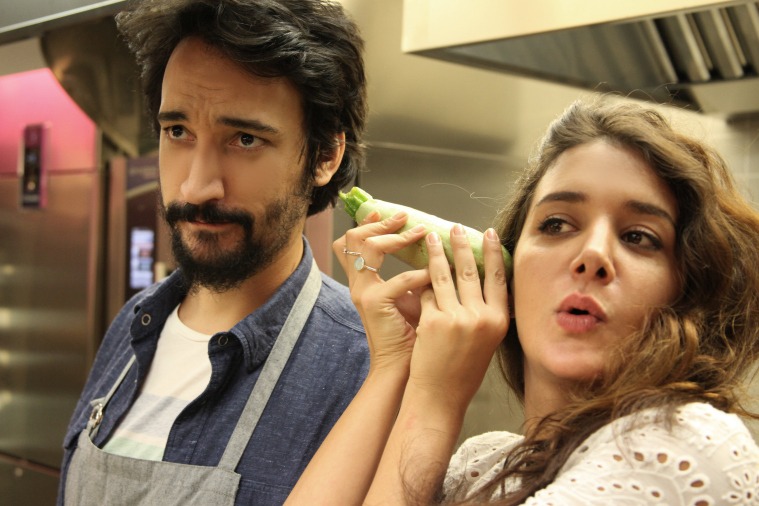 Is this a coincidence that the roles which you play end up being in the home atmosphere?
It's a choice in some way. I'm a home person. I like spending time at home and embracing it. That's why I like most of the stories that I read about home. I like the condition which everybody bounds together, I like the stories that tell us about the relationships between characters. I choose projects by scripts not by goodness of them.
You say you don't prefer acting, do you make money and transfer it to the projects that you direct and produce?
It's really difficult to someone making money from acting. I always act in series when I'm broke. You can not shoot a movie with the money that an actor like me makes.
Almos everyone wants to be an actor or a musician. What are your toughts on that?
Being an actor is something similar to be an F1 pilot. In Turkey, there are more or less 100 people who makes money with acting continously. As I said, acting is not my dream. I feel happy because of the money I make and I enjoy the people who I work with but these don't satisfy me. I'm a little bit lazy about acting. When I look at my carreer, I didn't improved myself much. I always play the same.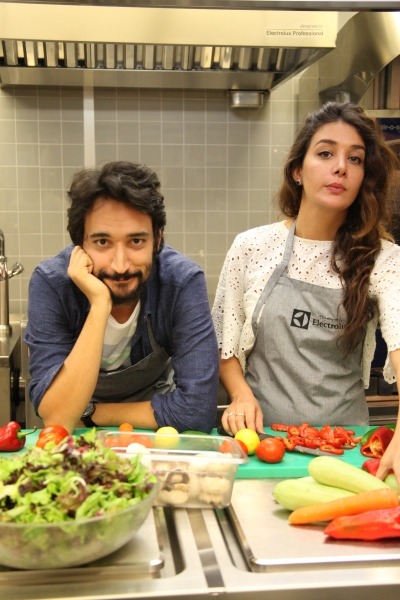 Did you study acting?
Yes, I graduated from Theatre School of Istanbul University Conservatory.
How about becoming a director? Why would anyone want to be a director? For sharing the stories that he sees? Is it some kind of story telling?
Yes, story telling is the right point. A point I like very much. In fact, when I was at the middle school I shot short movies. I wasn't skilled about Math etc. I studied painting just to be close to fine arts. After that I joined to the city theatres, worked as an asistant and started acting. Then I went to conservatory. I was playing in some series but also shooting music videos. While I was an actor in series, I was also a production asistant in sets for advertorial videos. My carreer went very well. Sometimes you don't care about something much but it goes well. It's luck…
How is the ego situation?
Being humble? Actually what I said sounds very cool. Most of my friends are achitects, engineers, lawyers etc. When I look what they do, they amaze me. Most of us are not high-IQ people. I trust my emphaty skills about analising people. That's why I chose this profession. No one has to be a genius. I want to be in the unseen part of things. Just to be more comfortable. The part that audience don't see fascinates me.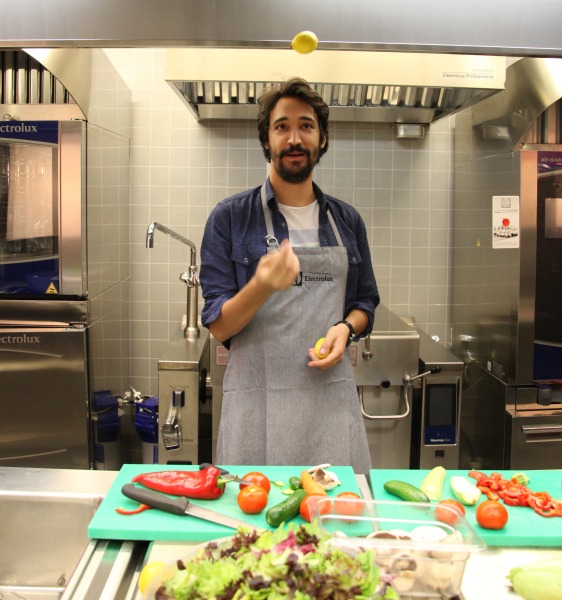 You prefer creating a character instead of playing one…
Yes, I'm a little bit control freak. Even when I'm acting, everything in the set obsesses me. I like to be in charge. Ego jumped in right now if you paid attention. I want to make all the desicions about my life. Actors are at the lowest level in that pyramid. In Turkey, actors are mistreated really. All the cool poses of actors are lies.
Is it valid for all the actors? Leading cast for example?
They behave very well in the face and then backbite. Because he/she is too precious to lose. Rating situations…
What kind of director are you?
I like chatting and spending time with the people in the set.
What if the things don't go well?
Usually, they go…
Kindness doesn't hurt you say…
No, it doesn't. Everybody said "when you are the director, you'll understand that you have to yell." I didn't have to actually.
What will you add to cinema sector by choosing to be a director? How will you stand out in this caotic businnes?
We want to remind everyone that the producer is nothing but a human. For example most of the dialogs are held like this "Dear Caner, we as the production company…" You're a human, forget the company man! My aim is having humanly relationships with people from the start. This is my fifth movie and I didn't have any trouble with anyone.
Is being a young director an advantage or disadvantage?
I faced with many disadvantages at my first movie. I was in the Elveda Rumeli at the time that I was trying to shoot Ev. I was playing a lunatic. Guy watches you as a lunatic and at the next day you go to him and ask for 300 thousand liras to direct a movie. That's not a good position to be. He thinks like "What could he do?" Right, I to don't give money like that. After that, as I said we did it slowly and that movie succeeded. After a couple, being young became an advantage. There are a few people who directs in the sceen and smart production companies want to work with them. Because TV and cinema audition is young. Being young is an advantage to me, but it wasn't like this two years ago.
What kind of place is İstanbul according to director?
 It's a horrible place. When you look at somewhere there is that beautiful building but right next to it there is a hideous one. So you can never ever shoot something with that background. I think architecture is one of the reasons about our cinema is this kind of bad. In a lot of countries there are great textures whenever you turn your camera to and after that you focus on acting. We choose a street one month before the set, when we go there to start shooting we see that one of the buildings is broken down or someone painted the building that you like to pink. That's why whole series are shot in Beykoz, Balat and Kalamış.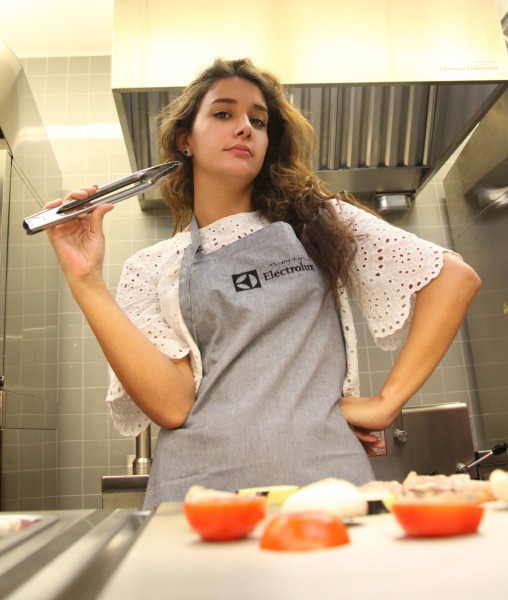 I SAW THE OPEN SPOT; ALGI EKE
Algı, how would you like to start? Would you like to tell us about yourself?
I want to correct what it's written about me on Internet first. They say I was born in Ankara but I was born in İstanbul and I can't speak four foreign langueges.
Which langueges? Tell us about that.
I studied German and French. I have a broken English and don't count that. Thay say that I can speak four foreign langueges in everywhere but no, I don't. But I wish so.
So, as a Istanbul born actress, what is it like to be an actress in this city? Let's start with that.
You can only work as an actor in here. Maybe in Ankara too…
 Whising to be an actor, is it some kind of schizophrenic state of mind?
My aunt is a translater. She translates almost all Nietzches which released currently. She said something to me; "Nietzche said psychopats are offen comes from actors". My desire for acting came from a wish about my parents to like me. They were not happy about me and they felt like I'm going to be nothing. I grew up with a high level German dicipline. My whole family is from German school and so I was an absolutely project child. Because of that I never get enough credit from them. My mother was admires actors and actresses, I saw that. I tought, if I become an actress, I can ingratiate myself to them and I started. But in time acting become the only thing that I wish. And people started to like me. That pumped up my self-confidence.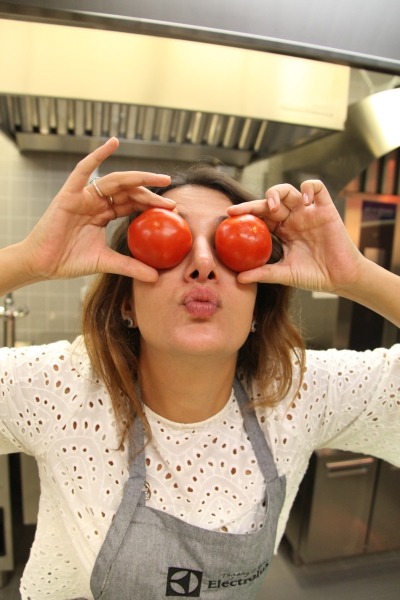 Who are your authorities for approval in life?
I have a couple friends and loved ones who can say "It's bad" if I do something bad and I trust their sincerity .
Do you have a chance to intervent in projects? For example when you share a missed detail with director and set crew, can you change it?
Caner Özyurtlu: You're the moody one if you do so.
Algı Eke: I do that sometimes. I started to do in last years, after I got enough experience. I watched myself and said "Oh my god! I had to do something" They can find me cocky or spoilt. I can be the moody one, that's not important. I may not be the most easygoing person in the set but if my work is good, then final product will be good also. We go there and start with this goal.
There were a Türkan Şoray, Filiz Akın era and cinema had different dynamics. Now there are a lot of educated actors and young talents. About acting, how is our time?
We have many good actors and there are very talented. We are successful I think. But performances are becoming worse. Especially, I see very bad actors in series. There are various reasons. Becoming a sector and some humanistic things. If you make an actress working 18 hours, six days a week, you can not expect the best performance from her. There are no eyes left behind , no soul or social life after these working hours. Actors can't go their homes to have dinner and see their loved ones. Not that much! They're not robots. So, eyes become dull. Everybody memorises their movements. There is a big trouble about scripts. Sector is saturated about scripts. Creativity is gone. There are many movies out there. But I'm hopeful. And there are political conditions, terrifying things happen. I always say to myself; when I look at the history, creativity always increased after these kind of caotic times. Art always fed on these kind of times and rose after. I hope we can create something like that and everything goes better.
 How about the Middle Easterns' care about our series?
A great amouth of money comes from Middle East to our sector and developing is a chance for movie and series sector as I understand. A series which I took a part was sold to Middle East and if I could make money from copyrights, my standarts would rise seriously.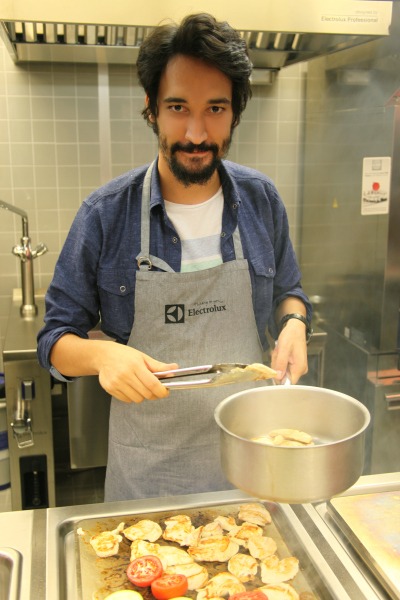 What do you do in your daily life?
 I made a rule for last three years, I go to Kaş in summer. I don't do anything in there for two months. I read, relax and spend time with friends. After I come back I start working intensely. With that pace of work I like my home too. I spend my time at home mostly. I write as a dramaturgy graduate. In time, I want to switch to writing. Sometimes I don't do anything.
You always took parts in comedies, do you thing about dramas?
 I do. I'll take a part in a psycological thriller for first time. That makes me excited. Comedy is my choice. I always like the comedy scripts among the offers that comes. The projects that I'd like to work for, take a part are all comedies. I observed a little. There are not many female comedy actress' in my age and my type. I found and open place in market, decided to walk through there.
 Strategicly?
 Yes, it is. I think I have a unique comedy and sense of humour. I tought I can go with it. Besides I have a lot of fun. When I make someone laugh I feel unbelievably happy. I don't know why. I feel like I accomplished a great thing. Like that I saved a life…
 How is your İstanbul?
I'm not connected to the city much. It's a beautiful city, that's obvious. But I think it's to difficult and not comfortable. Traffic is the most important issue for me. It takes a lot of time. If I wasn't an actress I wouldn't live in İstanbul. It's not suitable. I think this city is too much expensive and uncomfortable. But of course I can not argue about it's beauty.
What's your weakest link about yourself?
I demoralise too easy. And sometimes, I become squeamish.
How about kitchen? We'll have fun…
Good, not bad. Cooking is a meditative thing to me. I feel relaxed. Am I successful? I can't make böreks or the things like that but when I see a recipe and try it, that doesn't taste bad.
Do you cook to your loved ones?
I do and I like it. My mother used to do and I didn't understand. Apparently it's a good thing.
SEQUEL WILL COME
Well, shall we talk about the movie? How long did it take? Who are the cast?
Caner Özyurtlu: Algı Eke, Serkan Keskin, Şebnem Bozoklu, Erkan Kolçak Köstendil, Çağlar Çorumlu, Funda Eryiğit, Ceren Moray, Demet Evgar, Necip Memili. It's a script by Serkan Altuniğne. I like Serkan's humour a lot. Besides his cartoons, I laugh his humanic humour. Once we made a movie with him, Hayalet Dayı. I only played a part. We met there and wanted to work together. After that actors came in and we shot in summer. Cast is so good because of we arrenged the set times for actors only. Now movie is done and in theatres for a week.
Algı Eke: We shot the movie in very short time because of that I had hard times with adapting. I didn't work with a director who is also an actor. It was a nice experience. All these nice actors came together, for Caner and this movie. Soi I tought Caner is a very nice guy. Really, Caner is really bright and intelligent guy but also a nice person. There are a lot of energies combined in this movie. Besides these good people who are together are also people I follow. Most of them are my friends. Actors with their own styles. I always tought it's gonna be great. That's why I was relaxed and peaceful.
These are the days that theatres gets alive. Why would audience prefer "Yok Artık" to watch? What would you like to say as director?
I think most of the ethic codes are oppressed in the movies made in Turkey. I'm not a conservative man and I don't know if I'm an ethical man but sexual, racial, or body type discrimination is not a right thing to me. There are nothing like that in Serkan's script. Nothing that I can say that's not good. It's a funny movie, people laugh that's why I say this. I watched it 55 times and actually I don't know if it's funny or not.
Will there be a sequel?
That's our desire. Because it's a never ending story. As I said, This movie is about Erkan's story telling to taxi passengers, his wife, store keeper. I think this story has no end. Materials doesn't expire. I don't know if it would be good or bad but our desire is going on.