I miss those with dreams, those who hold on to those dreams, those with a joy of life, those who are constructive with their energy, those who love what they do, those who don't think that being respectful is an obligation, but carry that in their soul, those who know their places, and those who can sit at the table for one hour without praising themselves. I want to hold on to these people and never let them go, the people that carry these in their souls, and putting the natural state of being a human aside, and trying to learn how to become human. These are the things that were passed on to me from Gökhan Alkan…
I think that being a male lead is already changing in Turkey. There is a change of wind that is moving from smiling to the cameras to taking selfies with the public on the streets. Gökhan Alkan is one of those new generation male leads that take selfies on the streets. He clawed his own path, and let the rest flow… I am now leaving you with the shoot we made at Misina Balık, and what we could translate to our pages while we enjoyed many delicacies exclusive to Misina…
Is being an actor a result of coincidences or is it a goal you rached by planning?
I am not a man who believes in coincidences, but rather being harmonious. Therefore, I believe that I was born to be on stage. Because noone can explain a small kid refusing to sit at the front seat of the car, going to the back seat and saying 'I will not sit at the front, I have to sit at the back because I will be a start'. You are such a small child, you have noone to take as a role model in your family, where did you come up with that, being a start… Or thinking to avoid being in photos to prevent a ridiculous photo frame coming up in the future… These are ridiculous situations that I have set up in my inner world as a child, perhaps instinctively. In fact, Freud's theories are proven. Emotionally, I just kept up, but; world order, system, materiality, economy, life-threatening anxiety forced me to study other schools. I'm not a very rich man in the family. My father was a middle-class worker, my mother was a house wife, a core family struggling to stand alone, therefore I never had a chance to do everything I wanted to do. For this reason, I have studied other universities without giving up my dreams. I am a teacher and an engineer.

So the classical motto of families, having a golden bracelet –a profession- was your alignment point…
Of course, we are Turkish afterall. There were motivations to have a job with insurance, a golden bracelet. I did not have the opportunity to take any risk. I was not a child who could ravenously try things out. My father used to say, 'The sooner your insurance is started, the sooner you will retire'. Because this was how my father earned his life, and that was what he could present to me. I didn't hurt them, nor I hurt myself. It was love and respect what they wanted from me, and what I was looking for was love. I have two loves; music and acting. Like a loyal lover I ran after my love, won my love, got married. We are married now and living our love.

How did you realize that you had a talent for acting?
Like I said, for me acting was love. Classically I took part in school shows. While I was studying at Kocaeli University, I met the theater club. We had a German teacher in the theater club. His approach of acting was on comedy timing. There, I found comedy timing as if it was a jacket that I was wearing. We've improvised for four years. I had a girlfriend at that time. She also wanted to act. She said to me, 'You want this so much, let's join a course.' I can never forget the valuesshe has given me. With her idea that she put in my head, I enrolled at the Mujdat Gezen Art Center. Then Müjdat Gezen Art Theater opened an exam to employ permanent actors. It was a blessing in disguise for me. I took the exam, I prepared with my girlfriend, she was not elected, she was not lucky but they chose me. And on that day I took my first step into professional theater, the theater where I earned my first pocket money. As I joined there, that became my life. I send my respects and love to her from here too. She told me 'I know you will win the exam because your stage light, stance in the scene was the reason why I loved you, your teachers also liked it, I wish you all the best', I was so proud.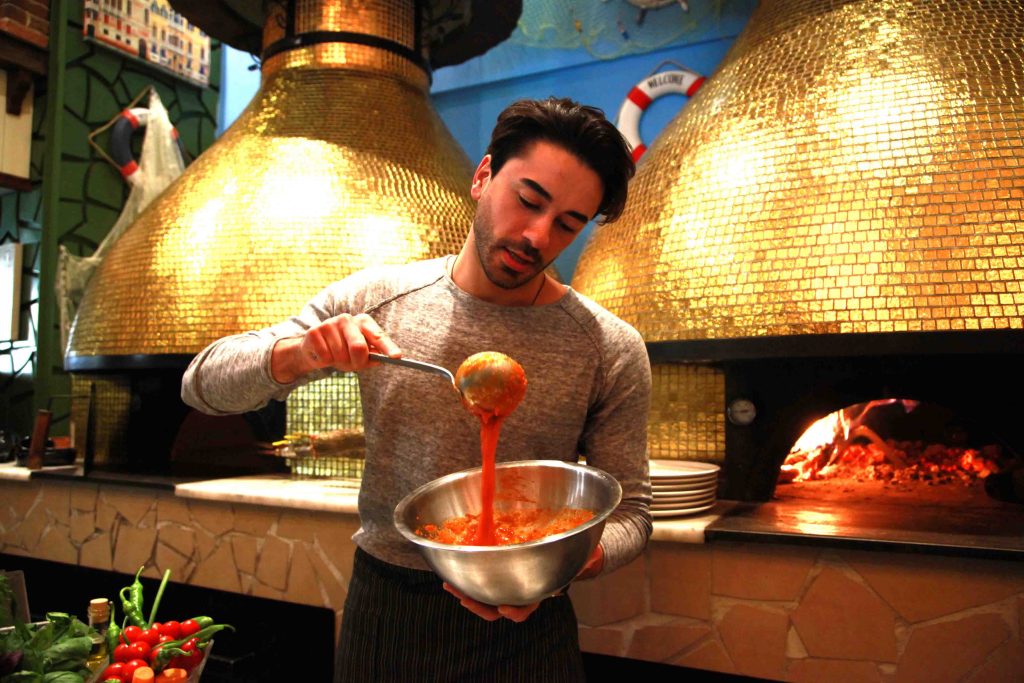 You look like you came out of male model contests. Is your self confidence high?
This job is a confidence job. Whoever says no is lieing. If you say 'ok I have no confidence', you can play the third or the fourth lead, and you continue to make a living. On a theater stage, hundreds of people are sitting in front of you, and you are higher than them, presenting something. Mathematically, the probability of you being among that crowd is higher. That's why, you are high up, presenting something under the stage light. The audience at the hall, or in front of their TVs have chosen you to watch. This is something that boost your self confidence and self belief. My belief in myself is directly proportional to my faith in what I do. I have tried to walk the right path, be the right man, work hard, stand tall and not bend in the face of injustice. We can say that this made me meet the right people.

Was there ever a period where you gave up? Because you are doing a job that has financial concerns.
We have all accepted that this life truly goes on with materiality, but, this life will end one day, we shall die, and turn into earth. I have studied other disciplines, and I can easily say that 'ok I will sell lemons if need be', that's how relaxed I am. I have never given up on my rights. Because these rights are not special for me, they are universal. When you stand behind values such as peace, love, respect, you become a man who knows what he wants. Actually, for me, being a right person is putting universal rules at the center of life. I try to be a human being.
What makes up the backbone of your life?
The concern about being human. I never forget that adjectives, the professions we have, power, etc. can be pointless after 1 minute. Everything is much more comfortable when I don't forget about it.
What has been your luck in acting?
My luck in acting can be a dissertation, I mean, we can talk about it for hours. I have no friends, no acquaintances, no connections in this regard. I was just a student at Müjdat Gezen Theater, I studied for a year, I was chosen for the theater. The more you torture the numbers, the more they give you the results you want. Since childhood I have made mathematical plans because I have wanted to reach the mountain tops since childhood. Like I told you, it's strange, but I think it's an instinctive situation. I saw the same soul in Beren Gökyildiz,whom we played together in the previous TV show. Oh my God, you showed me my girl version, I told myself that it was very strange. And I have a syndrome. Asperger's Syndrome. Concentration disturbance. Whatever I concentrate on, I give it all my energy. This syndrome has added +1 value to me.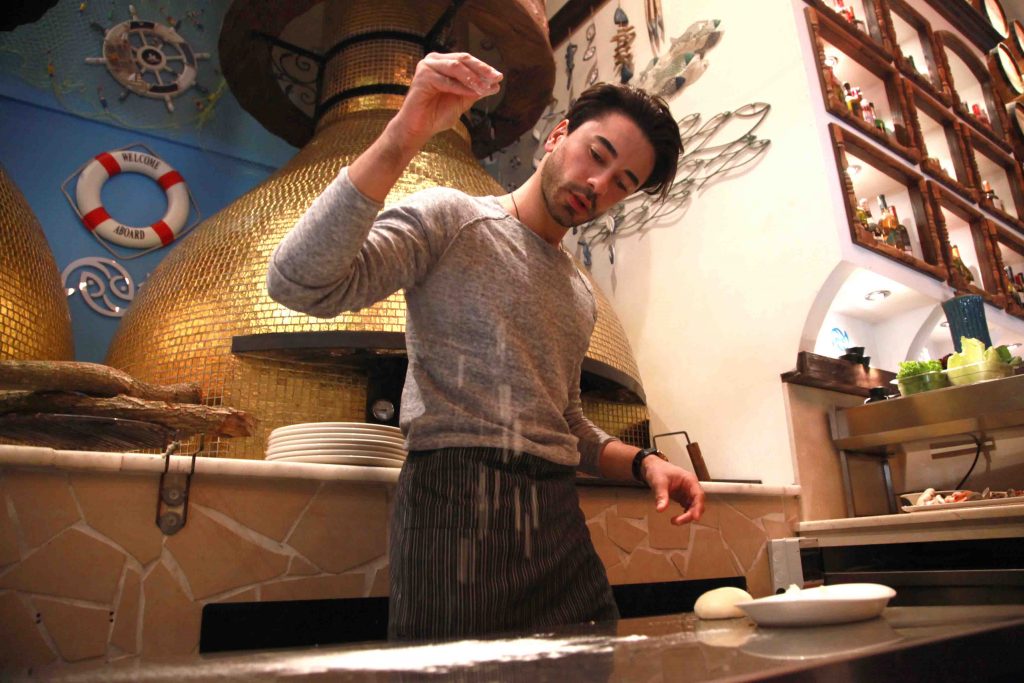 What kind of a syndrom is this? Do you have obsessive compulsion?
In the work I do, yes. I have to have control of everything in my life. But I am trying to form a team of press consultant, manager, style consultant, assistant, etc. I am trying to invest what I earn into my profession. I believe you can grow like this. Obsessiveness is also diminishing when this qualified team is established. Mujdat Hodja also had these obsessive situations, when he saw me, he told me: "Doctor said to me, after 50 years you will have real illnesses, and you will stop doing this." If we come to the question, this is the lock-in syndrome. I have everything planned on schedule. I went to so many auditions in the theater, I could not get that many roles, but that didn't break my spirit. Because I knew I would finally get it. It's the state of locking on to the target. For example, I'm talking to you, I'm just concentrating on you, I see nothing else.
This situation may cause you to isolate yourself from the world when you fall in love of course…
Sure. As a result of this syndrome, the person I love becomes the center of my life.


When do you take a bet with the wishstone in real life?
The only subject I do that in life is love. I am not a crazy person. I have everything planned. People who have goals, who have a desire to grow need to be disciplined and planned, but when that hearth beats, it trumphs your brain, and it doesn't listen to you. I too had my hearth beating so fast and pushing my brain to the back, but that taught me: 'a love where the mind is in power, brings more success to a person, and a longer relationship brings respect and love'.
In which league do you see yourself in acting?
Let's put it like this. If Hollywood is Champions League, European Cinema is UEFA, then Turkey is the Super League. The best three teams in Turkey are our older brothers Kenan İmirzalıoğlu, Kıvanç Tatlıtuğ, and Halit Ergenç. I see myself one step behind my older brothers.
Let's talk a little bit about what you do in your everyday life, can you tell us something about yourself that we don't know?
I don't like texting. I either send a voice message or I make a call. I like to hear a voice. Those buttons, that keyboard looks so cold to me. Oh, also, I don't like emojis. The way I message is like yes, no, I'm coming. I don't put a smiley after my message. There were some people who misunderstood me, who got upset, hurt, because of the way I send messages.

You are well reserved, a gentlemen, who knows what he wants, but I feel like there is someone crazy inside you. Is that so?
Of course it is… You explained me very well, I'm very happy. I mean, since childhood I have this ridiculous serious attitude on me. Think about it, you are a child and you don't eat fast food. As a result, you have a serious legacy from what you are given when you are a child.

What is the craziest thing you have done?
To fall in love. I mean, for a guy like me, surrendering, falling in love is total madness.
You told us that you are also interested in music. Could you tell us more?
Acting and music are my two flowers. I water both, I do not distinguish between them. As a child, I performed live music performances a few times, helping me make some pocket money. They are making me sing in the last 3-4 episodes in the show. I do not play any instrument, but I like to sing. I know it is a wrong idea, but it's the mind of a child… I was dreaming to be in front of the stage, under the light, as the instrumentalists were behind the scenes. Music is something I am developing now as I developed myself as an actor.

Are you considering about releasing an album?
That is something totally crazy. But I do write lyrics, I write nice things. I wrote on Twitter, they took it and used it, then it exploded, it was big. For example, I read a poem in an interview, the interviewer lady said, 'I love this poem of Nazım'. It is normal for that lady not to know Nazım's poem because there are a lot of poems of Nazım, but for me the unusual part was that she thought my poem was a poem of Nazım. This is a very precious thing. I told her, 'You said something which can make me write you poetry right now'. I write, I draw, I take singing lessons. I also have dreams for an album.
Interview: Zeynep Rana AYBAR
Photos: Ayşe Damla GÖL
LOCATİON: Misina Balık, Göztepe