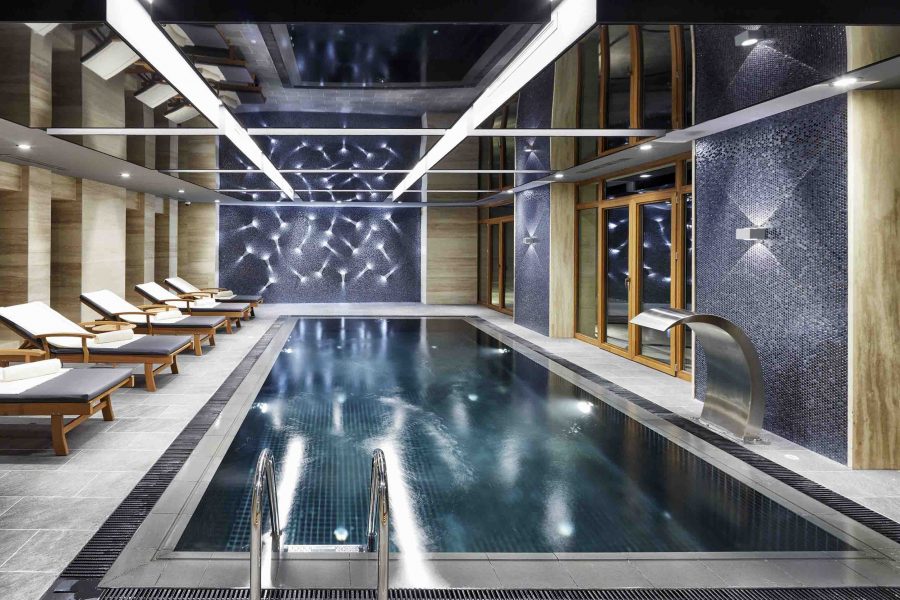 You have a long adventure of architecture, would you tell us about yourself?
I studied Architecture at Mimar Sinan University. I have been working on projects and construction sites for about ten years. At the beginning of the 2000s, cmmimarlık was established. We are moving with a contemporary, technological, environmentally sensitive design approach, without being under the pressure of style and general trends, taking into account physical location, time-costing economy, user and functional criteria in line with the correct, aesthetic and scientific conditions.
Could you tell us about archiecture a little?
There are no limitations we have or an engagement we put as a scale, including interior desing projects. cmmimarlık does not consider its designs on interior-exterior aspects. It prefers to consider the project productions as a whole in the direction of his design.
What are the elements you can qualify as essential for you in project design?
As cmmimarlık, we adopt an architectural production that does not neglect the user's spatial emotional expectations from the space and keeps his mood very dynamic, without compromising the priority of functionality, thinking that sticking to the obvious design trends as architectural deforms deforms the architecture. Considering the space as the most important context in the project, we believe that the basic elements such as user, employer, function, form and economy may be the same in some conditions, whereas the most important element that makes the project genuine is the uniqueness of the place with its geography, culture and climate.

Which project of yours affected you the most, changed you, transformed you, or made you feel bad? Can you tell us about this project?
Processes in architecture can be overwhelming. The reasons for this are the coexistence of the different processes required by the job's nature. The process of exposure by yourself as an architect and the employer-design/fiction process that comes after are the processes that is related to the existence of the job, even if they are unaware of each other, and distant from time to time. The process of progressing with legislation, administration, user, constructive and sub-units coming in line has another dynamic. All of it are learned and experiential processes but your gains are not always enough to overcome these. Actually the one that affects us most and generally criticized by us is that the design and the project processes can't take the time it deserves.

What is your view on the concepts of city, urban renewal, urban transformation? Do you believe that these concepts are perceived and applied correctly in Turkey?
I don't. Let me repeat what I have said for years: Urban transformation cannot solely be based on housing; It must be an effort that must be made on the whole table together with many places and parts of the city such as open spaces, green spaces, public buildings, transportation. But what we are experiencing is a movement based on renewing the old and it is accepted as an economic input by bypassing the cities. Slowly, we are already seeing this too isn't working out for us. Urban transformation should not be just a physical move. This work has an intense sociological dimension in terms of both the process and the post.
We see that housing projects has an important place in your work. What are the parts of the residential design that are in comparison with other building typologies?
House is a type of structure directly related to human confidentiality. It's a shelter. It is the oldest building type. The building economy is established through housing. It can make people happy or poison their life. I mean, there is no other type of structure that has this level of contact with people and relationships. All building typologies and types can vary depending on their development and transformation, such as technology, work, service, training, maintenance, etc., and they even can have the possibility to disappear. But the shelter will be there for as long as there are people.
In addition to being a very good architect, you have been a radio program host and DJ for many years. What do you say about the music entering to your life and the its place?
I don't remember when the music entered my life. But in my junior high school years, it started to determine my life. Apart from love, a disciplined relationship has also been established between us, which is strange but I love this relationship. I guess because of this reason I've been doing radio programming for 20 years.
Recently, you have curated the last exhibition of Vitra Contemporary Architecture Series "Return Home Before It's Late". Would you share your exhibition story with us? Why return home before it's late?
The exhibition was a series of residential buildings and I was offered a curatorship. I've had a busy 6-7 months.
"Return Home Before It's Late" is a sentence, warning, temptation that we heard at some point in our lives, no matter how old we are, in our ears or maybe we still hear. On the other hand, an effort to draw attention metaphorically to the concept of house, to the essence of living space and nest sense in this ramble of housing industry.


Besides your architect identity, you are also interested in many other things. How does your interest fields influence and nurture your architecture?
There is no an inferior-superior relationship. And I can't set, also. Perhaps I can say easily that architecture affects my other occupations and my life. Maybe I'm doing architecture to make life better for me. Oh, by the way, the opposite interactions can be occur absolutely, but they are undefinable, somehow uncertain subjects.
Finally, we also want to know about your current projects…
Our residential projects continue on different scales such as single house, apartment house, and campus. We are trying to finish the tourism structure that we have planned for 2 years and to adopt a training structure that we have won with the competition.