"Our work is a network of ideas, concepts and realization. No project is similar to the last one. It's always an improvement on many levels: structure-wise, material-wise, program-wise… It's always the next step." Wolf D. Prix
Would you talk a little about yourself and your previous designs so that we can get to know you better?
We design our building in a very different way. In order to keep the emotional control over our designs, we implant in every stage the hand of a designer as a seismograph of the emotion the building should provoke in visitors. The first sketch which is translated in a 3D plan is controlled by the computer. Even a model which is plotted by the 3D printer is changed by hand. This model which is a combination of a hand-made and machine-made is then checked by a 3D scanner. So, our projects are ready to be built by the use of robots, 3D printer and 3D plotting, which is the upcoming method in building industry.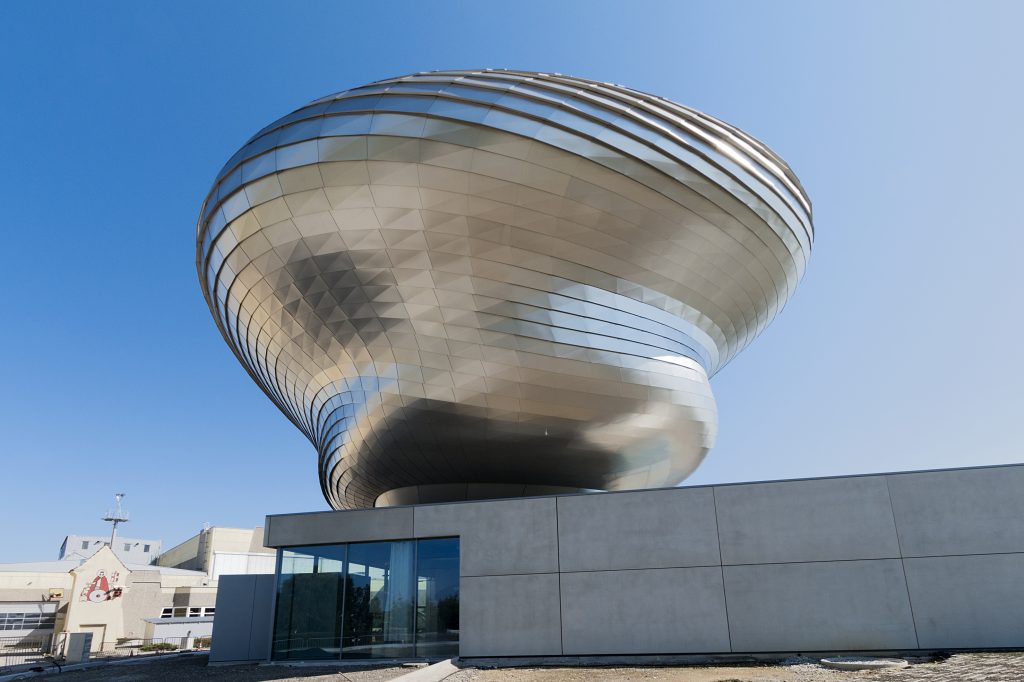 How do you to approach a new project? What is your criterion about a design Project?
I'm always interested in pursuing new ideas. That means I'm always going for new ideas in creating innovative programs, inventive shapes, new "gestalten". I'm always considering this theory that in "planung" the code word is "ahnung" in German"- meaning that planning implies the notion of "anticipation".
The geometric forms of nature are often seen in your designs. Is nature a technical guide or inspiration or both?
Both!
Is there a always option start from scratch about your design process?
Our work is a network of ideas, concepts and realization. NO PROJECT IS SIMILAR TO THE LAST ONE. It's always an improvement on many levels: structure-wise, material-wise, program-wise… It's always the next step.
What are your goals when designing a common area or house?
Finding a new aesthetic. Our goal is to find clever, intelligent, innovative companies, with whom we can develop new, innovative steps towards the future.
And sustainability? It's important for your designs.
We approach all of our projects with the aim of introducing both proven and innovative low energy, environmental control systems as integral parts of the design ideas for our buildings from their initial conception.
These dynamic systems are not simply added layers to our projects, but rather are used as fundamental virtual forces to shape the forms of our buildings.
All of our design solutions employ ideas appropriate for the project based on climate, location and economic resources ranging from basic passive solar and ventilation principals utilizing available sun, earth mass and wind, to state of the art technological solutions for building envelopes, heating, cooling, ventilation and power generation.
These concepts are combined to arrive at buildings conceived of as highly efficient organisms tailored to the specific circumstances of site, program, building type, construction type and economy. In a dynamic way we create functional sculptures in response to the complexity of reality.
We do not consider sustainability as a new step in architecture but as handcraft that we have been handling for a long time already. All our buildings consume 30% less energy than required. And the next step will be that our buildings will produce more energy than they actually consume.
Which classic and modern masters inspire you?
Le Corbusier was pushing the limits, pushing the envelope. Because he was an artist as well. A great sculptor, he knew everything about 'shape'. He had a concept about space, society, how people should live. Sometimes a little bit too much dictator-ish, but okay. Open systems are needed right now.
What are your inspiration sources? Do you combine elements of art forms, nature and science? Is there a formula belong to you?
Art, music, philosophy, education.