KUŞADASI YOUTH FESTIVAL 2018
Proving that it became traditional by welcoming 90.000 music lovers last year, the Kuşadası Youth Festival will again be held at the Love Beach in Davutlar region in its 3rd year between the dates, July 11th-15th, 2018.With the leadership of Umut Kuzey and organized by Milyon Production iss going ahead with the slogan of 'always good music';the festival will host the most important musicians of Turkey. The festival will be supported by both Aydın and Kuşadası Municipalities and will be able to be followed lively on Kral TVand Milyon TV screens. Being the one and only biggest festival of the Aegean Region, strong interest from negihbor cities is also expected.
GREENIFY2018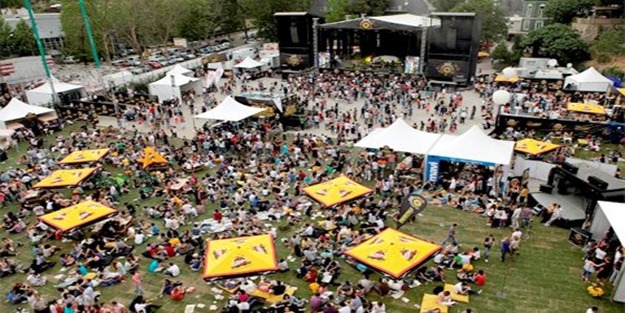 The first was held last year with the performances of Iyeoka, Can Gox, Adamlar and Evrencan Gündüz within the green nature of the KüçükÇiftlik Garden concept and welcoming nearly 2500 participants; Greenify will again be in Küçükçiftlik Garden for its second year, on July 16th, 2018 with a satisfying content. The tickets being already sold out in the first week at DorockXL, Greenify 2018 is moved to KüçükÇiftlik Garden due to profound desire. The White Buffalo will be in Istanbul fort he first time for Greenify2018.The White Buffalo known with the soundtracks of the Sons Of Anarchy serials and of whom we have been amazed by the depth of his voice; and Can Gox who have recorded the timeless classic, Haram Geceler for the Behzat Ç serials and prepared the soundtracks of the Pilli Bebek and Kaybedenler Kulübü movies; and also DJ Nikki Wild making the opening of Greenify 2018 will be amusing the Istanbulite music lovers with its concept and musics in the middle of summer.
%100 MUSIC PRESENTS ELECTRONICA FESTIVAL ISTANBUL 2018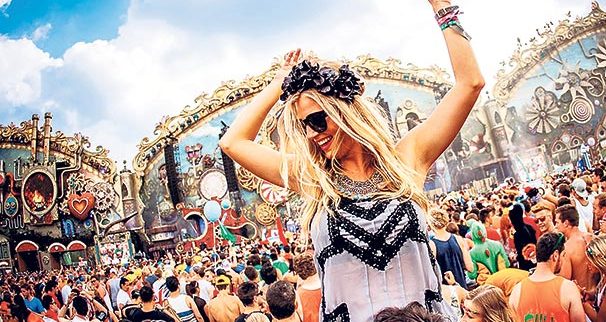 The biggest electronical music gathering of Turkey, Electronica Festival will be at Kafes to add new memories onto 15 years of experience on July 28th-29th, 2018. %100 Music Presents Electronica Festival Istanbul 2018 will make you dance for 2 days with the best and newest of music and all the details will be announced soon on Electronica Festival and FG 93.7 social media accounts, on FG 93.7 radio channel and on fgdigital.tv .Organized in two cities every year, the Electronica Festival will be in Istanbul on July 28th-29th, followed by the second, in Çeşme on August 22nd-23rd.
GLOBAL GATHERING
For all Global Gathering's rambunctious charms—of which there are many—you'll likely find yourself scanning the line-up for the non-trance/hard house/electro house acts as a matter of precedence, so hey, we'll save you the hassle. On the first evening (Friday) of the two-day, 50,000 capacity event, Loco Dice, Steve Lawler and Marco Carola will all entertain in what's being billed as the Electric arena, and will be competing against Faithless, 2ManyDJs, Sasha and Steve Angello for attendees' undivided attention. Carl Cox, FWD>> & Rinse, and Bedrock all curate tents on the Saturday, with Booka Shade and Dubfire playing for the big man, Caspa and Joker rinsing it out for the dubstep powerhouses, and James Zabiela and Joris Voorn spinning for Diggers. As the nine previous editions of GG have shown, the festival is a full-blown bastion of rave, so if a gentle re-entry back to reality is required post-party, we recommend chilling in Shakespeare's hood, AKA the lovely nearby surroundings of Stratford-upon-Avon.
TOMORROWLAND
The Tomorrowland experience would probably be best summarized by flicking through this gallery from last year's event. Open grassy spaces, smiling faces, fireworks and a lot of people. As you can also probably tell from the shots, the team behind the long-running Belgian party place a fair bit of emphasis on visual presentation, so don't be surprised if you're faced with the odd gurning goblin while shuffling around De Schorre. Musically speaking, the options are there in abundance. Saturday offers everything from muscular techno (Jeff Mills, Robert Hood, Ben Klock, Marcel Dettmann), UK bass music (Roska, Zomby, James Blake), big names (Joris Voorn, Richie Hawtin) right through to drum & bass (Grooverider, Friction). Sunday is not looking too shabby either, as Michael Mayer, Gui Boratto and Robag Wruhme headline a Kompakt stage, and Josh Wink, Loco Dice and Sneak vs Derrick Carter do likewise for Ovum.
MONEGROS
Monegros Desert Festival 2010? Here are some numbers: 40,000 people, 16th year, five stages. Impressive. And the line-up's not too bad either. Sitting at the summit of the bill are Aussie drum & bass deserters Pendulum, but we're most intrigued by the booking of mad-cap speed rapper Busta Rhymes, who lines up alongside 2ManyDJs and Laurent Garnier as headliner. So crazy it might just work? We'll see. On the techno front, the likes of Dave Clarke, Jeff Mills, Richie Hawtin, Ben Sims and Adam Beyer will all throw down, while Luciano, Mathew Jonson, Paul Ritch and Marco Carola vs Loco Dice will see to fans of (slightly) less hectic sounds. The desert-based event takes place in the province of Huesca, halfway between Madrid and Barcelona, so make sure to bring your desert hat, desert sunglasses and favourite pair of desert socks.
EXIT FESTIVAL
Disproving the maxim that you can't please everybody all the time, Exit Festival has unveiled another eye-widening line-up that confirms why it's one of Europe's biggest summer drawcards. Bona fide marquee acts like Mika and The Chemical Brothers will draw in a fair portion of the expected 200,000 attendees to the festival's medieval fortress location, while Faith No More and Suicidal Tendencies will elicit more than a few headbanging moments. For the electronic-inclined, the Dance Arena stage will be off to a high-octane start with Crookers, Boys Noize and Erol Alkan on Thursday, followed by Josh Wink celebrating 15 years of Ovum and Ricardo Villalobos on the Friday, and will be brought to a block-rocking conclusion with Pendulum and Chemical Brothers on Sunday.
10 DAYS OFF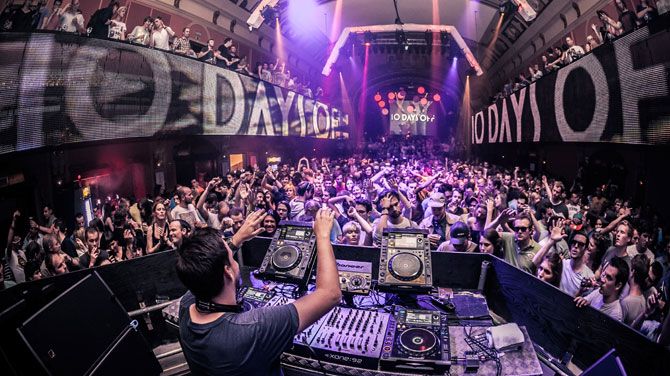 A test of stamina or a time to pick and choose? Either way, Ghent's 10 Days Off festival will be plugging away for a near ten consecutive days for this, their 16th edition. In a wider cultural sense, the events are actually part of the Gentse Feesten, which includes another three festivals spread across Ghent, making it the largest of its kind in Europe. Full details of the days and line-ups are yet to be released, but if the first wave of announcements is anything to go by, 2010 should be just as strong as in years past. Continuing to diversify from its techno roots, attendees can anticipate hearing some UK bass music (Joy Orbison, Benga), progressive (John Digweed, Guy Gerber) electro (Fagget Fairys, Felix Da Housecat) and US house (Kerri Chandler), while 2000 And One, Efdemin and Thomas Brinkmann represent the slightly more traditional fare.
MELT!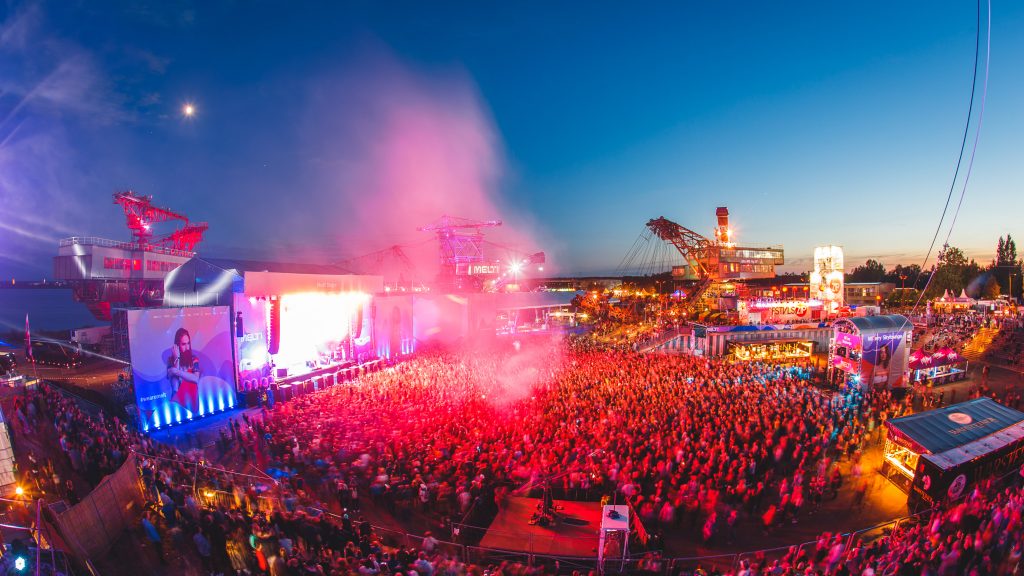 From last year's dirty dozen to 2010's lucky number 13, Melt! hits an angst-free puberty with another line-up that finds an easy compromise between bands and beats. The post-apocalyptic former coal mine Ferropolis, a couple of hours outside Berlin, will again provide the memorable setting for the festival that gives punters the option of dipping in for the day, or bashing in tent pegs and staying for the entire three-day stretch. Delphic and The XX are lined up to showcase their indie chops, with Jamie XX also making a second solo appearance on the Selektor Stage curated by Modeselektor, alongside Four Tet, Mala and Bonaparte. House and techno heads will be serviced by Booka Shade providing tidbits of their new album, the folklorish Detroit combination of Carl Craig & Mike Banks and the Ostgut family road trip, which will see Berghain and Panorama Bar's residents swap their own indoor industrial space for Melt's outdoor one.
GARDEN FESTIVAL
For the second year running, Garden Festival will take place over two consecutive July weekends. And for the fifth year running, it will unite a close-knit group of DJs, live acts and clubbers in the picturesque Croatian village of Petrcane. The sounds they come to emit and absorb are those of a house and disco ilk, in keeping with the event's irresistible sunshine vibes. Performances on dry land take place across a main stage, Tiki Bar and Barbarella's Discotheque, while the sea faring soirees (or Argonaughty Boat Parties) set sail twice daily. Although Garden has never really concerned itself with snagging huge headlining names, attendees should be pretty pleased with a pool of artists which includes 2020 Soundsystem, Hercules & Love Affair, Dixon, Metro Area's Darshan Jesrani and Henrik Schwarz. After last year's ocean adventure, RA couldn't resist heading back to Petrcane for 2010, and this year will invite Berliners Sebo K and Seth Troxler to pull up our anchor.
FREEROTATION
As the age old adage goes: if it ain't broke, don't fix it. And that's certainly the case with Wales' premier electronic music festival, Freerotation, which sees their crack team of residents—including Move D, Soulphiction, Lakuti, Shackleton and Portable—return to the 19th century guest house for their fourth consecutive year. Other previous guests helping to lay on the veritable feast of house, techno and dubstep are Sven Weisemann, Pigon (with Efdemin and RNDM also set to play solo), Ramadanman, Kowton, XDB, Wbeeza and Andy Stott, though regular attendees will be pleased to know that there are also plenty of fresh faces this time around. DJ Bone and Jus-Ed will both be flying the flag for the United States, Juju & Jordash will jet in for their second ever UK appearance, and Mike Dehnert and Tama Sumo will represent Berlin's respective techno and house sounds. A festival run by the heads for the heads, Freerotation has steadily garnered a reputation as one of the best electronic music weekenders around, so if you haven't managed to persuade one of their members to invite you yet (tickets can only be purchased by Freerotation members, ensuring that the festival's regular patrons don't miss out), you better get on it sharpish.